Liver is a great way to make a simple and delicious dish. This time, the dish will be in the Filipino style, where the taste of the liver will be emphasized by ingredients known in Asian cuisine, such as ginger, soy sauce or oyster sauce. The liver comes out soft and juicy, and the additional ingredients perfectly emphasize its taste 🙂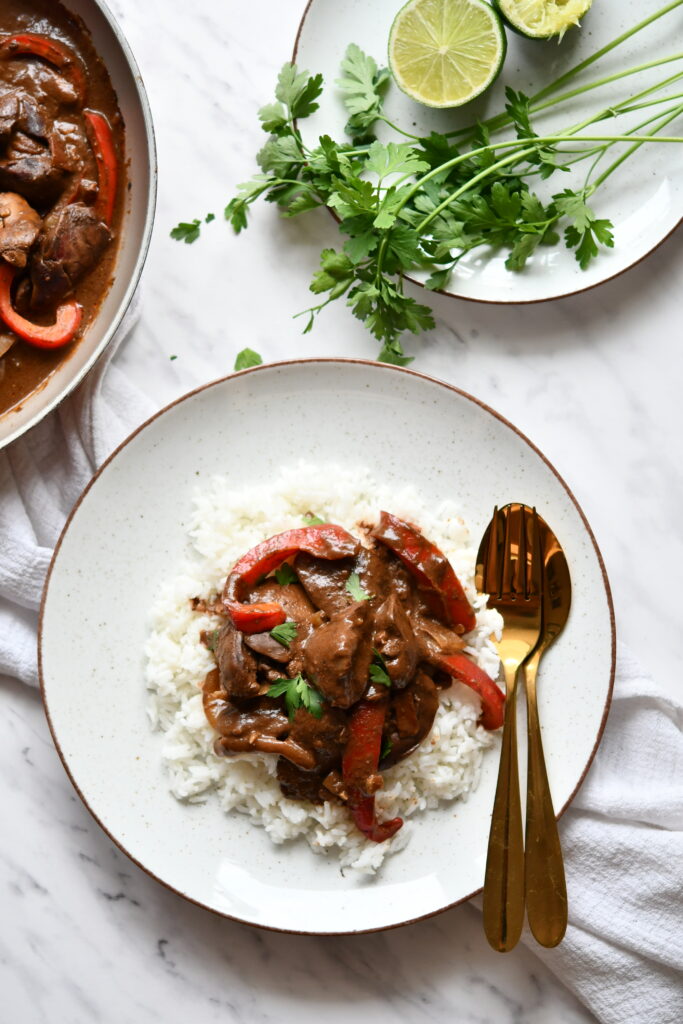 Ingredients:
500 g chicken liver, washed and trimmed
1 thumb of ginger, sliced
2 garlic cloves, minced
1 large onion, sliced
1 red bell pepper, cut into strips
½ cup of water
3 tablespoons soy sauce
3 tablespoons oyster sauce
2 tablespoons lime juice
salt and pepper
oil for frying
Procedure:
Heat the oil in a large pan over medium heat. Sauteed ginger, garlic, onion and bell peppers. Cook and stir for 5 minutes until peppers and onion begin to soften. Add the liver, water, soy sauce, oyster sauce and lime juice. Cook and stir for 10 minutes or until the sauce has thickens. Season with salt and pepper. Serve with boiled rice 🙂
Enjoy!