Cordon Bleu is a very popular dish in the Philippines and previously I was convinced that this dish comes from Asia. However, I found out that it is a Swiss cutlet and originally contains veal. The history of food is interesting, but more important is the great taste of fried and crispy chicken with the addition of stretchy cheese and aromatic ham. Perfect idea for a tasty lunch 🙂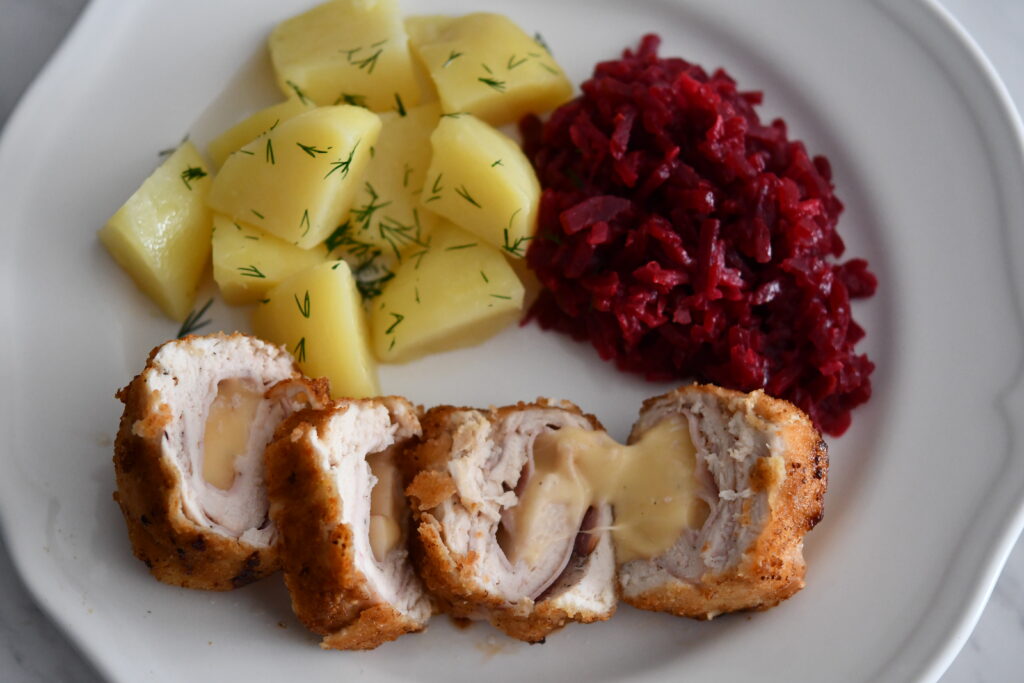 Ingredients:
4 chicken breast
salt and pepper to taste
1 tablespoon garlic powder
8 slices cheese
8 slices of ham, thinly sliced
1 cup of flour
3-4 eggs, beaten
2 cups of powdered bread or panko bread crumbs
oil for frying
Procedure:
On a cutting board, place the chicken between a parchment paper and pound until about ½ inch thick with a meat mallet to flatten. Sprinkle each side of the breast with salt and pepper and garlic powder. Place 2 slices of ham and 2 slices of cheese in each chicken breast. Roll all the chicken tightly and evenly. Coat the chicken with flour, next egg and lastly powdered bread. Set aside. Heat oil into a large skillet over a medium heat. Once oil is hot, place the breaded chicken into the oil and cook for about 5 minutes on each side or until crisp golden brown. Serve with potatoes and your favorite salad 🙂
Enjoy!