A great way to juicy chicken with a taste of garlic using bread (even little old). Simple ingredients, very fast and easy to prepare and an unearthly taste. If you are bored with classic fried chicken, must try this version 🙂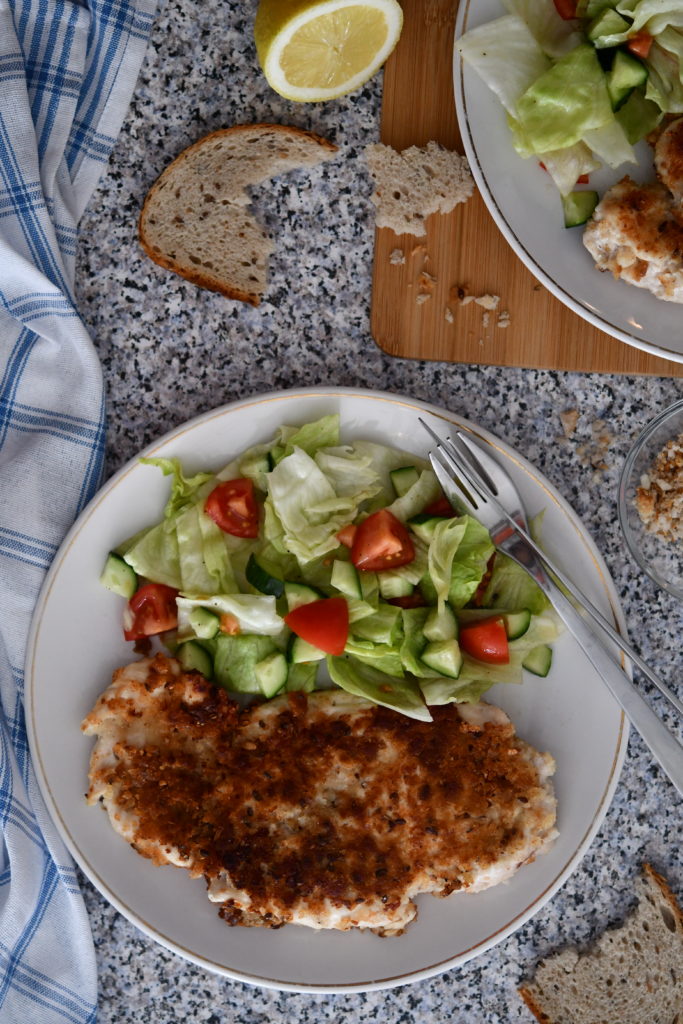 Ingredients:
2 chicken breasts (400g)
2-3 thick slices of wholemeal bread
2 garlic cloves
half a lemon
1 tablespoon of olive oil
oil for frying
Preparation:
Using a blender, grind bread and garlic. Put the chicken between baking paper and beat with a rolling pin into a thinner piece. Pour olive oil on one side and sprinkle with a mixture of bread and garlic. Cover again with baking paper and beat again with a rolling pin so that the bread enters the chicken. Repeat on the other side. Fry the chicken in hot oil for 3-4 minutes on each side. Transfer to a plate. Sprinkle with salt and pepper to taste and pour lemon juice. Serve with your favorite salad 🙂
Enjoy!