A great, simple, nutritious breakfast for both adults and children. They also work great as a dish for afternoon tea. Easily available ingredients that are found literally in every kitchen, and the end result will bring a smile to the face of the person who eats this dish 🙂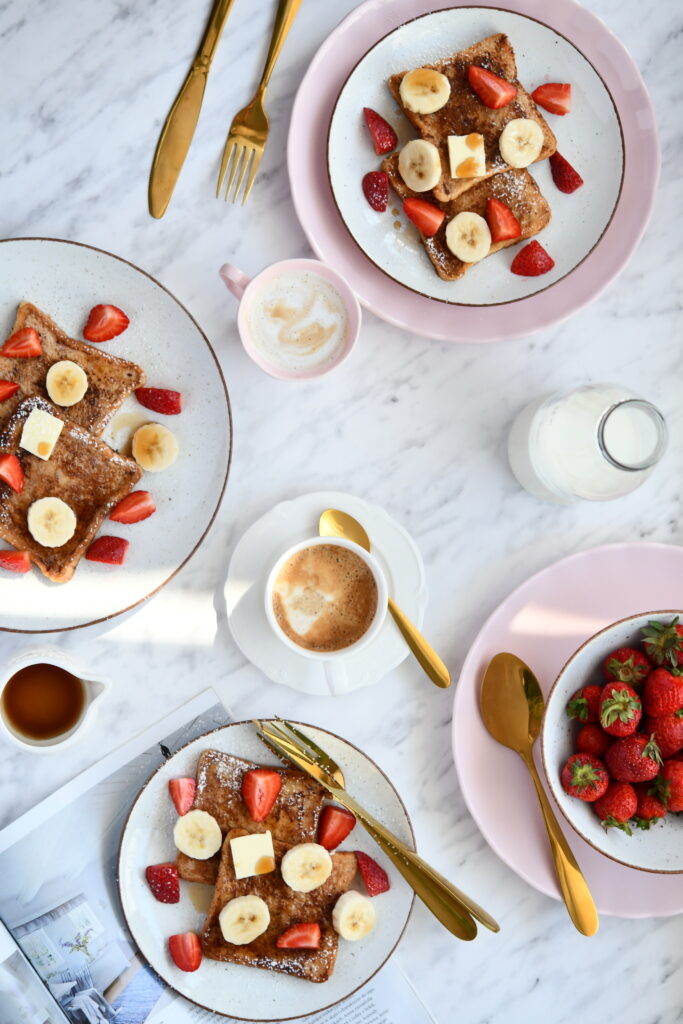 Ingredients:
6 slices white bread
1 cup milk
2 large eggs
1 tablespoon honey
½ teaspoon vanilla extract
1 tablespoon cinnamon
pinch of salt
1 ½ tablespoon of butter
powder sugar for dusting
maple syrup
fruit of your choice for toppings
Procedure:
In a large bowl thoroughly whisk together the milk, eggs, honey, vanilla, cinnamon and salt. Soak each piece of bread for 15-20 seconds on each side. Heat pan over medium-low heat. Melt ½ tablespoon of butter. Add two pieces of bread at a time. Cook for 3-5 minutes on each side until golden brown and lightly crisp. Repeat the process for the remaining bread. Dust with powdered sugar. Serve with maple syrup and your favorite fruits 🙂
Enjoy!