There's nothing to worry about if the brine chicken will be too salty. Certainly, after baking, the chicken is soft and juicy, and the skin is extremely crunchy. A simple way to prepare a delicious, juicy chicken 🙂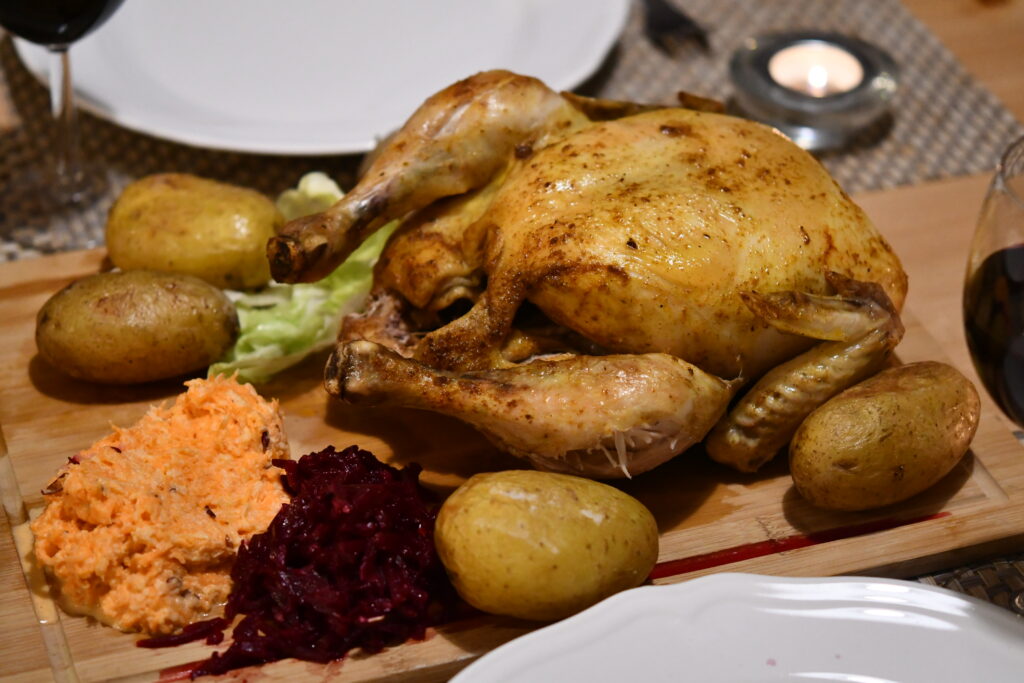 Ingredients:
1.5 kg chicken thoroughly washed
2.5 liters of water
3 flat tablespoons of salt
2 bay leaves
3 balls of allspice
1 tablespoon of marjoram
1 tablespoon of golden chicken seasoning
1 tablespoon of oil
Procedure:
Pour the water into the pot, add salt, bay leaves, allspice and marjoram. Mix everything thoroughly. Place the chicken in the brine and refrigerate for about 14 hours. After this time, remove the chicken from the brine and dry it with paper towels. When the chicken is dry, coat it with oil and sprinkle it with golden spice. Put in an ovenproof dish and bake covered for 60 minutes at 190°C. After this time, remove the cover, using a spoon pour some juices from the chicken on top and bake the chicken for another 30 minutes 🙂
Enjoy!