Classic pulled pork is long-smoked on wood in slow temperature. However, we don't always have the conditions to be able to prepare meat in this way, so I present here a version for stewed pork, which really tastes great and is perfect for sandwiches as well as for a lunch dish 🙂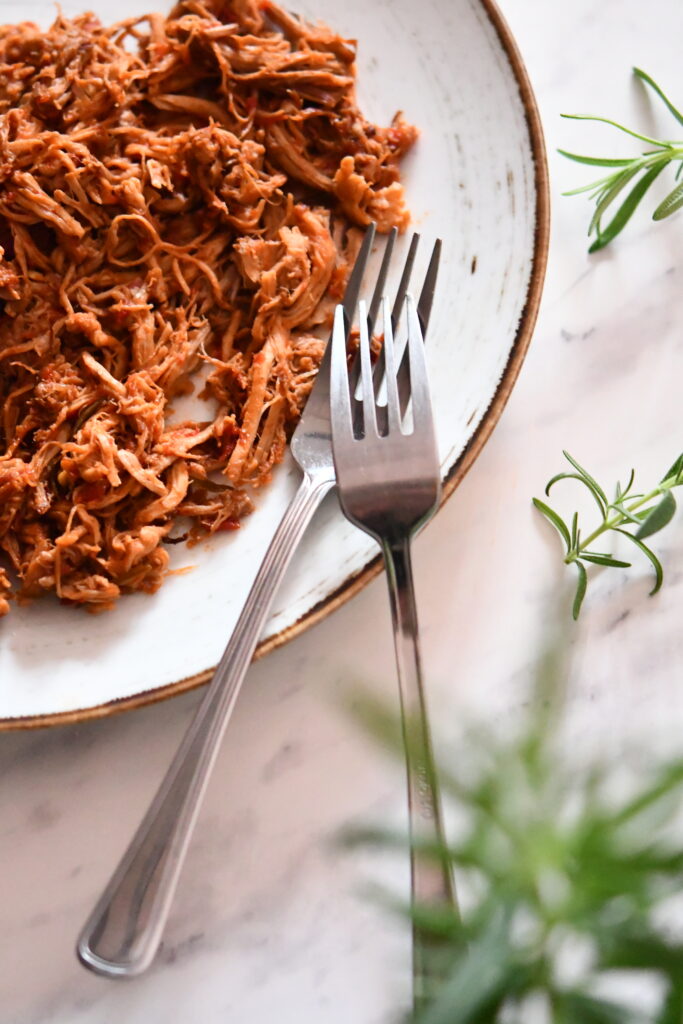 Ingredients:
1 kg of pork shoulder
½ teaspoon freshly ground pepper
¼ teaspoon salt
2 sprigs of rosemary
1 chili, diced
150 ml barbecue sauces (preferably homemade – recipe)
1 can of canned chopped tomatoes (400g)
frying oil
Procedure:
Coat the meat on all sides with salt and pepper. Heat the oil in a heavy-bottomed pot and fry the pork until golden on each side. Add tomatoes with brine, barbecue sauce and rosemary. Simmer the meat on low heat, covered, for about 5 hours. If the sauce gets too thick, add water. Tear the meat with a fork and mix with the sauce. Serve with your favorite toppings, I recommend it with a butter bun 🙂
Enjoy!