A classic Polish dish served with beetroot salad and potatoes. Aunt prepared a very similar dish for me in Vienna. Common spices with amazing taste and perfect way for a quick lunch 🙂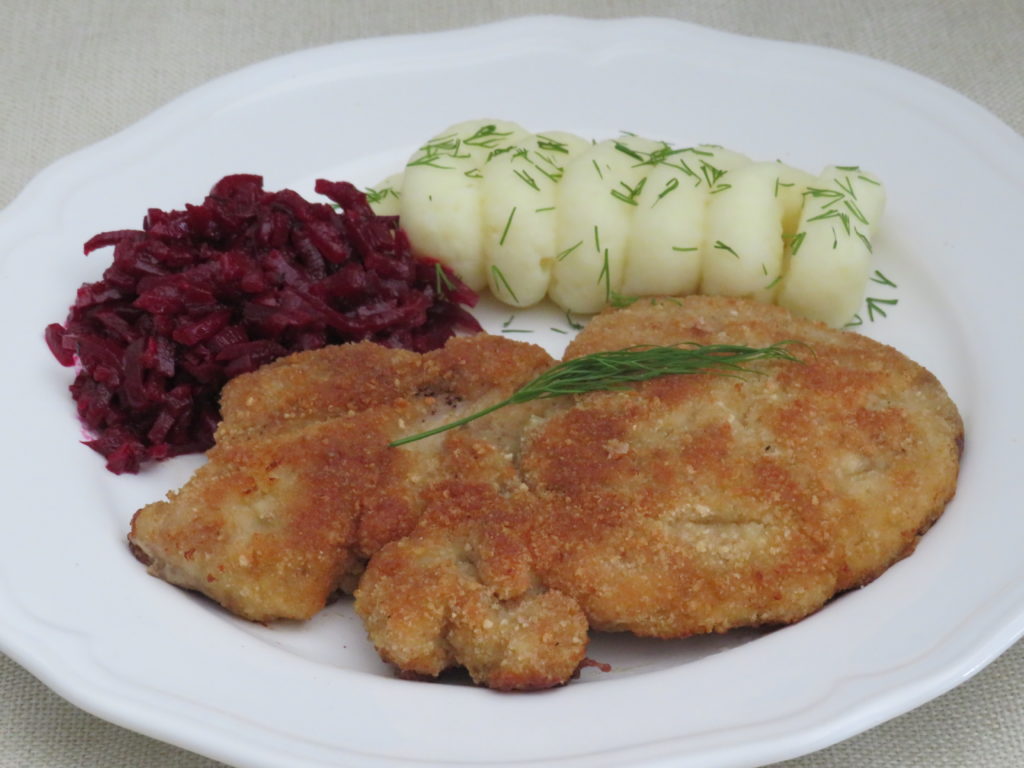 Ingredients:
400 g boneless pork loin
1 egg
breadcrumbs
pepper
salt
oil
Procedure:
Wash meat and dry it well with paper towel. Smash it using a meat mallet (not too thin). Rub it with salt and pepper. In a separate bowl, whisk the egg. Prepare breadcrumbs on the plate. Dip the meat into the egg and coat it with breadcrumbs and transfer to a hot pan with oil (medium fire). Fry occasionally turning the pork over to avoid burning. Serve with potatoes and beetroot salad (any salad).
Enjoy!