Panna Cotta is a great and simple Italian dessert. This time I decided to make a slightly improved version, because with the addition of mango and with an unusual appearance. The dessert turned out beautiful and delicious, maybe it's a bit more work than with the classic Panna Cotta, but it's really worth it 🙂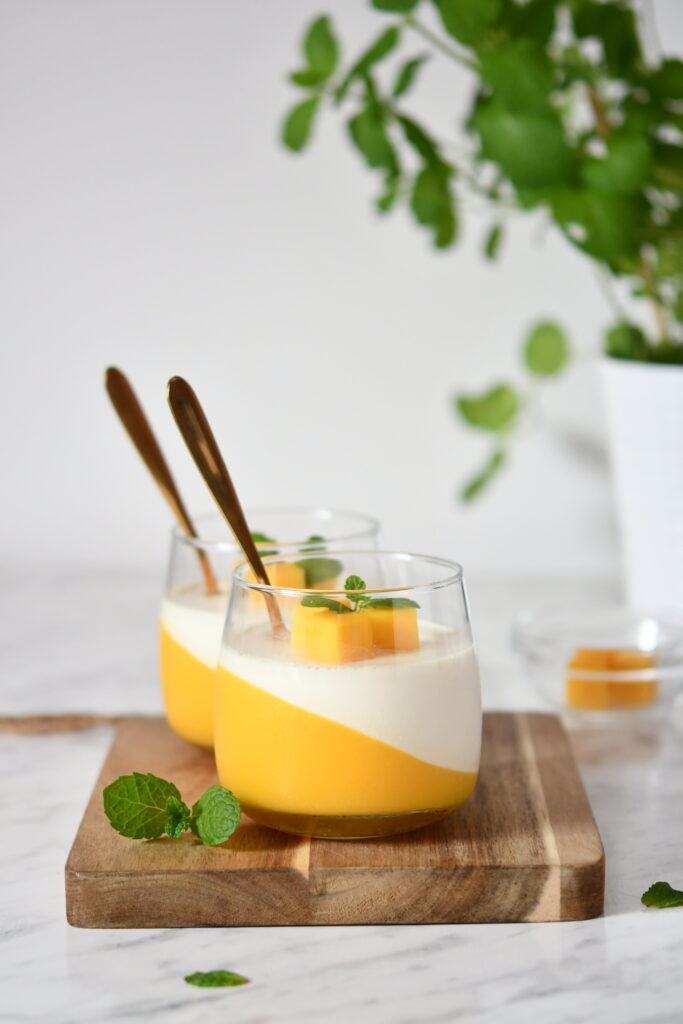 Ingredients:
Mango layer:
1 cup of pureed mango with 2 tablespoons of water
1 teaspoon gelatin
2 tablespoons of cold water
Vanilla Cream Layer:
200 ml heavy cream
200 ml milk
2 tablespoons of sugar
1 teaspoon vanilla extract
2 teaspoons gelatin
3 tablespoons cold water
Additional:
fresh mango, cut into cubes for toppings
mint leaves for garnish (optional)
Procedure:
Mango Layer:
Bloom 1 teaspoon of gelatin in 2 tablespoons of cold water for 5-10 minutes. In a blender or food processor, purred the mangoes with 2 tablespoons of water. Once the gelatin is bloomed, microwave for 10 seconds or until the gelatin has become liquid. Mix the gelatin with the mango puree. Pour the mango mixture in the glasses you plan to serve the dessert. To get a slanted look, place the glasses in a deep baking casserole dish that has a towel in it. Place the glasses slanted. Pour the mango mix and refrigerate for 2 hours to set. Once the mango layer is set, prepare the cream.
Cream Layer:
Heat the cream and sugar in a saucepan over low heat until simmer. Once the sugar has dissolved, stir in the vanilla extract. Let it cool slightly. In a medium-sized bowl, bloom the gelatin into cold water for 5-20 minutes. Pour in the warm cream mixture over the gelatin and stir until the gelatin has completely dissolved. Allow to cool. Once cool, divide the cream mixture into the set mango glasses. Refrigerate until all is set. Top with sliced mangoes and garnish with mint leaves 🙂
Enjoy!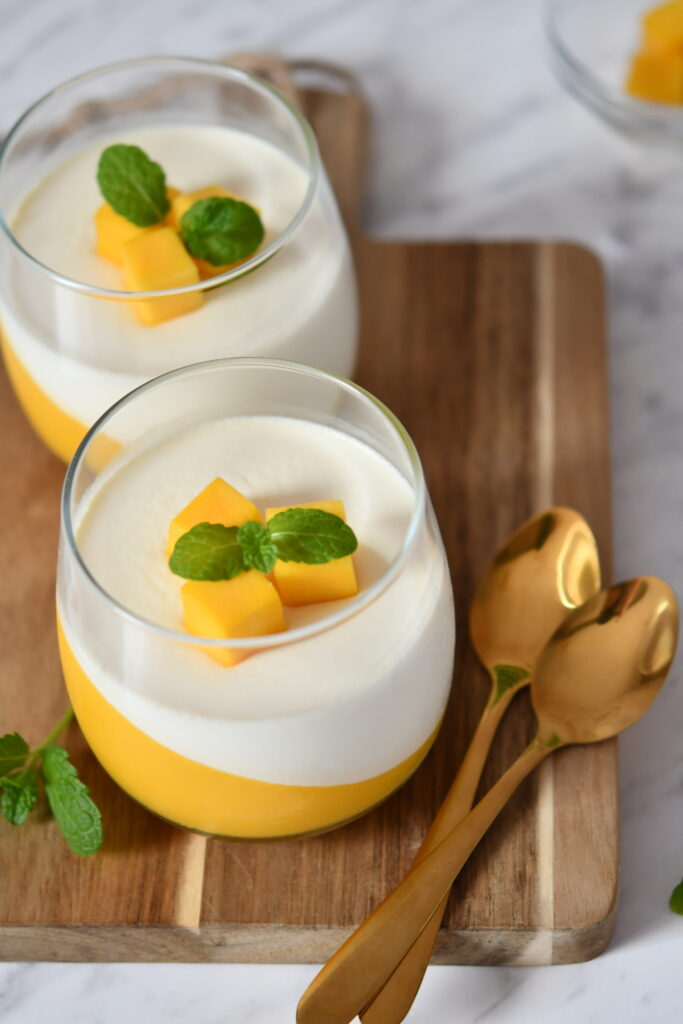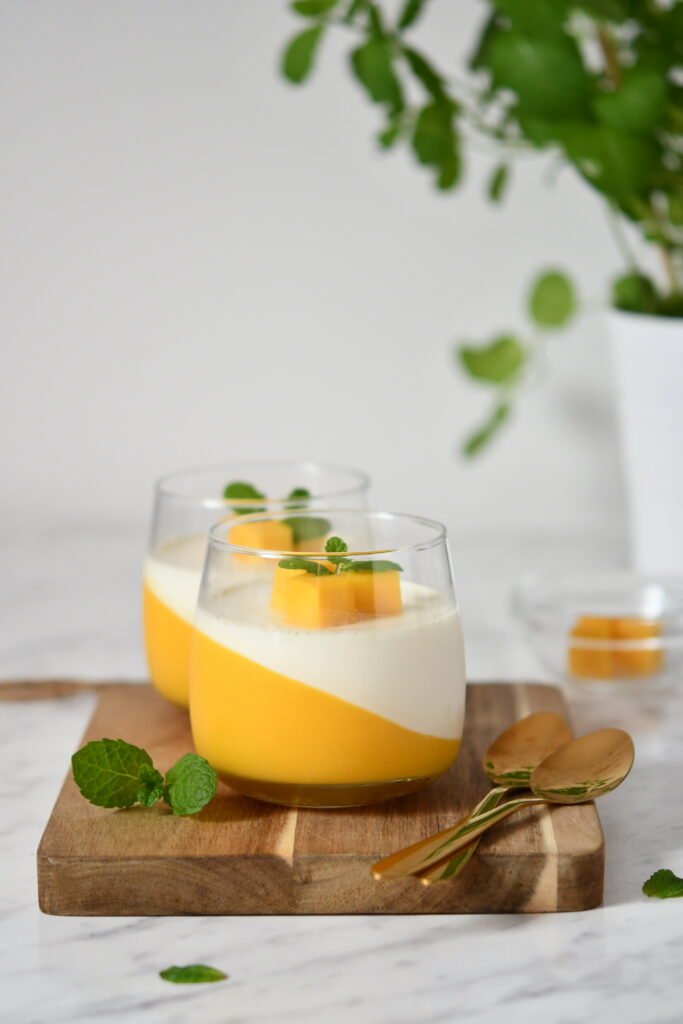 cream
,
creamy
,
easy recipes
,
gelatin
,
mango
,
milk
,
mint
,
sugar
,
sweet cream
,
sweets
,
vanilla sugar
,
vanilla
,
water