Sauces are a great addition to emphasize the taste and aroma of a dish. One of the most popular sauces is barbecue sauce, which is especially appreciated by grill and grate lovers. I present to you my favorite home version of this sauce, which will definitely emphasize the taste of your favorite dishes and dishes 🙂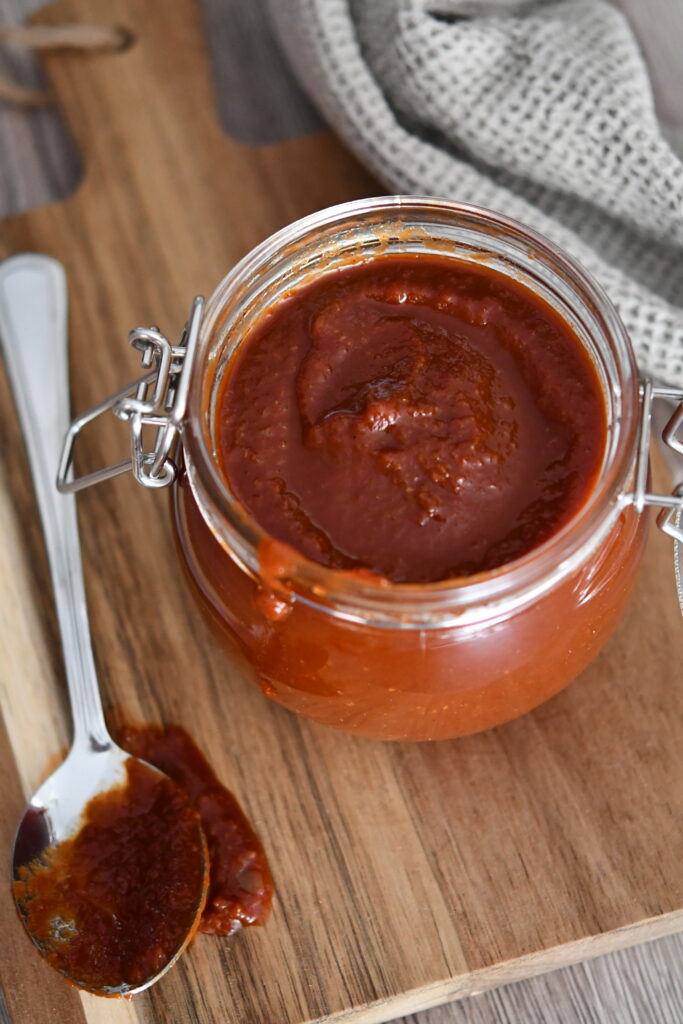 Ingredients:
500 ml of tomato puree
1 tablespoon of olive oil
1 small onion, chopped
3 cloves of garlic, chopped
60 ml of wine vinegar
65 g of sugar
4 tablespoons of soy sauce
½ tablespoon of sweet smoked paprika powder
4 dried smoked plums, chopped (optional)
1/4 teaspoon of nutmeg
1/4 teaspoon of chili powder
1/4 teaspoon ginger powder
Procedure:
In a large-bottomed pot, heat the oil and add the onion and garlic. Simmer until soft, be careful not to overcook. Add the puree, soy sauce and vinegar. Cook for about 10 minutes and add sugar. After 10 minutes, add the plums. Simmer for 10 minutes and add the rest of the spices. Keep it on the fire for 5-10 minutes until the sauce thickens and smells beautiful. Possibly season to taste 🙂
Enjoy!