Barbecue sauce is a great addition to meat and vegetarian dishes. In addition to homemade barbecue sauce, I also often like to make a simpler version, where the main ingredient is ketchup. The sauce is great, tasty and simply, it fits perfectly in all dishes.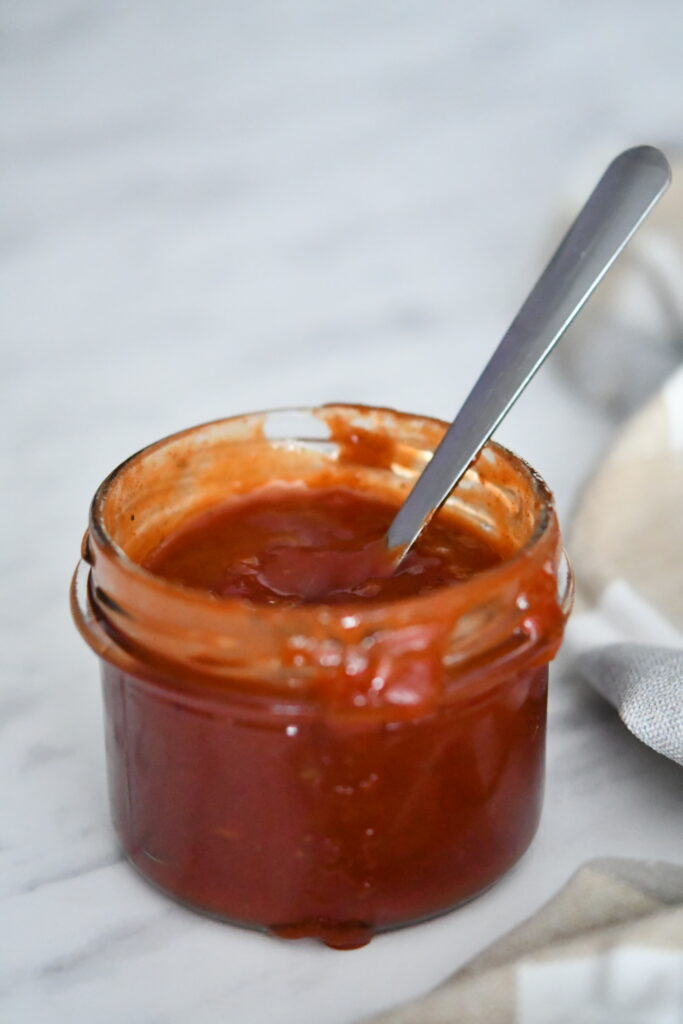 Ingredients:
1 tablespoon of olive oil
1 onion cut into small cubes
2 cloves of garlic pressed through a press
1 ½ tablespoon of brown sugar
1 tablespoon of ground sweet smoked paprika
½ teaspoon of ground chili
½ teaspoon of freshly ground pepper
200 ml of ketchup
200 ml of water
3 tablespoons of apple cider vinegar
1 tablespoon of mustard
1 tablespoon of lemon juice
salt to taste
Procedure:
Heat the oil in the pan. Add the onion and fry it over low heat until glassy. Add garlic and fry together for a minute. Add chili, pepper, sugar and smoked paprika and cook together for 20 seconds. Add the rest of the ingredients and simmer uncovered for about 20 minutes, until the sauce reduces and thickens. You can save the sauce for later by storing it in an airtight container 🙂
Enjoy!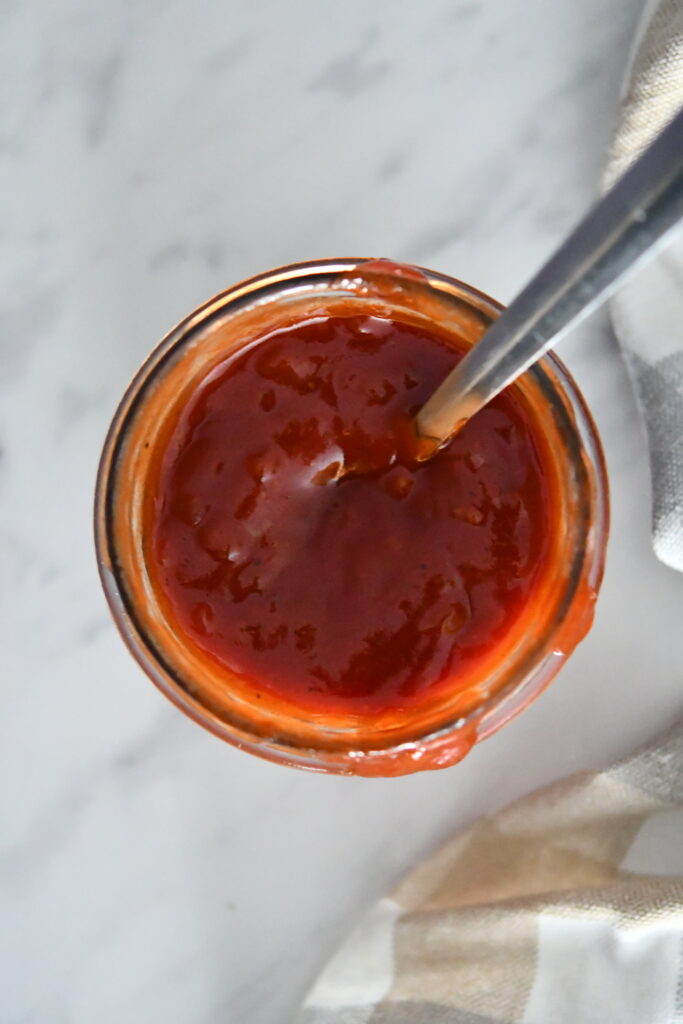 brown sugar
,
easy recipes
,
fast recipies
,
garlic
,
ketchup
,
lemon juice
,
lemon
,
mustard
,
onion
,
pepper
,
salt
,
smoked
,
sugar
,
vegan
,
vinegar
,
water