One of the simpler stews that can be prepared, and thanks to juicy, soft pork and aromatic sausages, it makes this dish delicious. Served with dumplings and beetroots, it takes an ordinary lunch to a higher level 🙂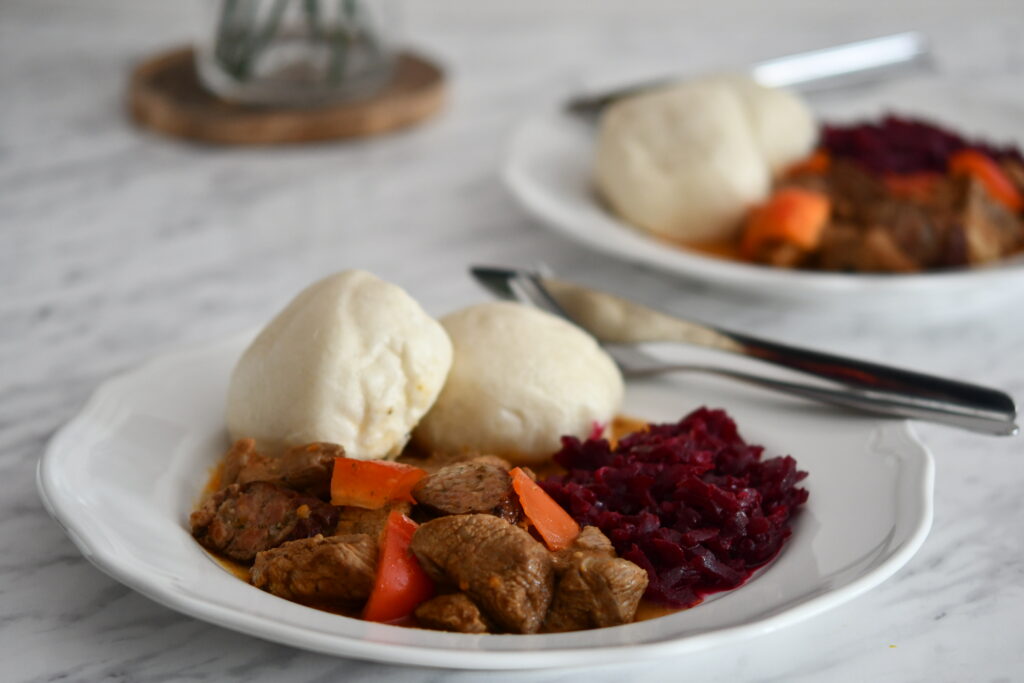 Ingredients:
700 g pork shoulder, cubed
200 g sausage, sliced
1 large onion, diced
1 small red bell pepper, diced
½ l chicken stock
salt and pepper to taste
1 teaspoon of marjoram
1 teaspoon of sweet chili pepper
3 balls of allspice
1 bay leaf
1 tablespoon of flour
frying oil
Procedure:
Rub the pork meat thoroughly with pepper, salt, sweet chili pepper and marjoram. In a frying pan, heat the oil over high heat and fry the meat until it turns slightly brown. Add the onion and bell peppers and fry together for 2 minutes. Put everything into a pot. Pour-in the broth into the pan where you fry vegetables to collect the flavor and pour it into the pot. Add bay leaf and allspice. Cook covered for about 40 minutes or until the meat is tender. When the meat is soft, fry the sausage in the same pan (you can add oil if the sausage is not greasy). Transfer the sausage to the stew pot. Mix the flour with cold water and add to the stew to thicken. Season the stew to taste with the recipe's spices and cook for another 2-3 minutes. Serve the stew with dumplings and beetroots 🙂
Enjoy!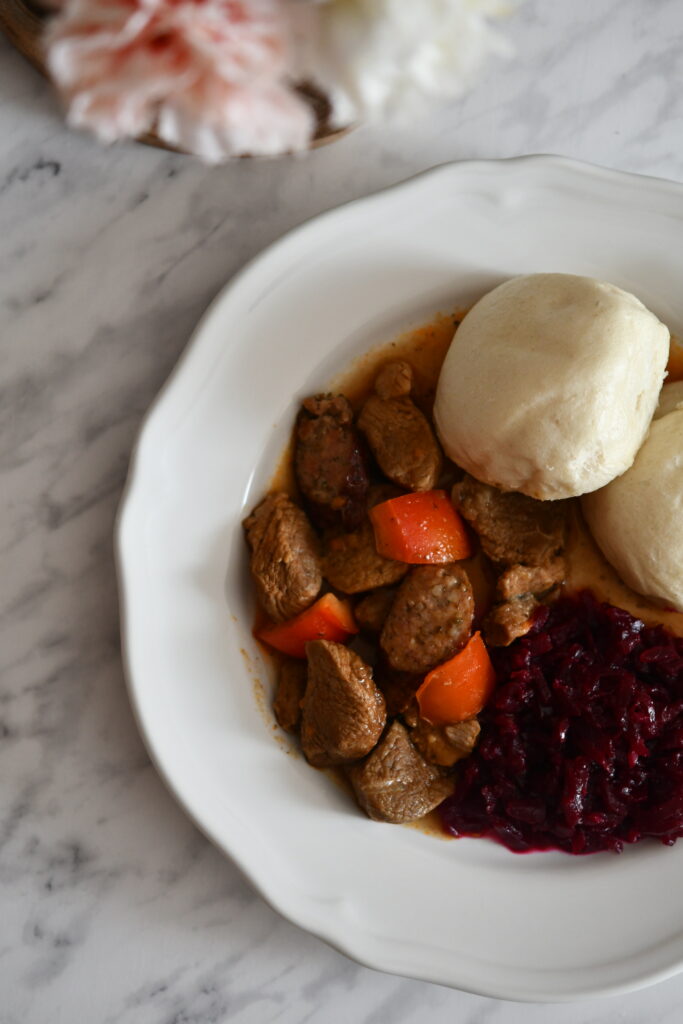 allspice
,
bay leaf
,
bell pepper
,
bulion
,
chili pepper
,
easy recipes
,
flour
,
goulash
,
marjoram
,
oil
,
onion
,
pepper
,
pork shoulder
,
pork
,
salt
,
sausage