Another option for a healthy and delicious salad or an appetizer. Couscous, fresh plums, crunchy almonds with a lemon dressing are a great combination that gives twist and fits perfectly with meat dishes. A refreshing salad with inexpensive ingredients and easy to make that creates a tasty side dish or a great way to start your meal.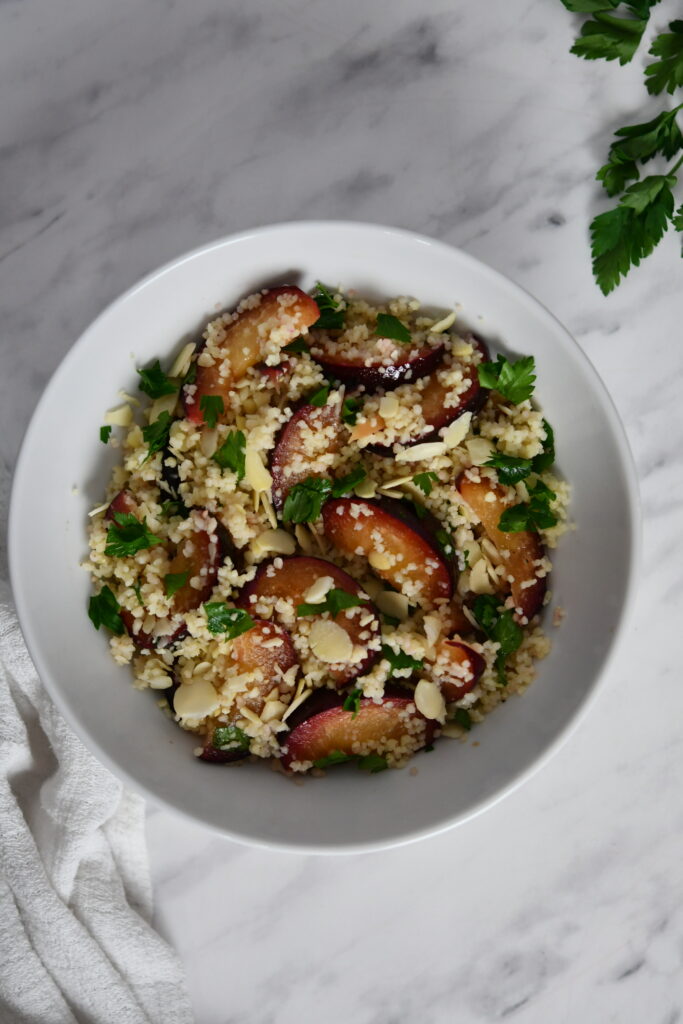 Ingredients:
1 ½ cups of couscous
1 ¾ cups of water
1 teaspoon grated ginger
3 tablespoons of fresh lemon juice
2 tablespoons olive oil
1 tablespoon of honey
1 ½ teaspoon mustard
¼ teaspoon garlic powder
¼ teaspoon onion powder
¼ teaspoon salt
freshly ground pepper
2 ripe plums
2 tablespoons of chopped fresh parsley
¼ cup of almond flakes
Procedure:
Boil water into a small pot. Turn off the heat and add the couscous. Steam for 5 minutes. Allow to cool and chill. Combine ginger, lemon juice, olive oil, honey, mustard, garlic powder, onion powder, salt and pepper in a small bowl. Allow the dressing to sit for 10 minutes. Thinly slice the plums and remove the section from the pit. Place into another bowl. Add chopped parsley, almond flakes and chilled couscous. Pour in the ginger lemon dressing. Toss the salad together until combined. Serve.
Enjoy!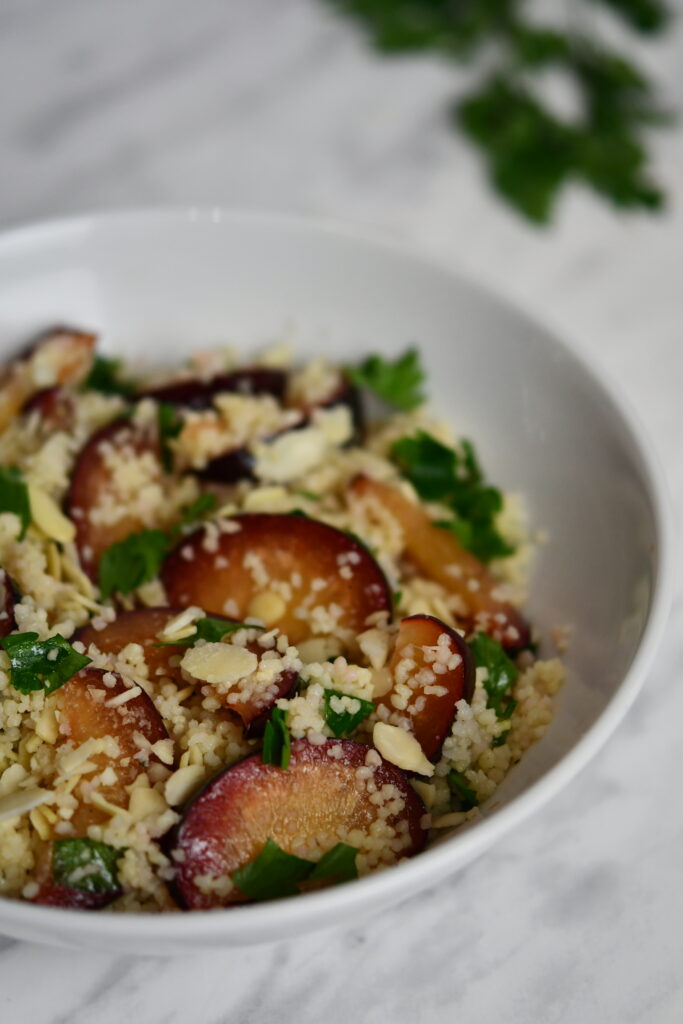 almond
,
almonds flakes
,
couscous
,
easy recipes
,
fast recipies
,
garlic
,
ginger
,
honey
,
lemon juice
,
lemon
,
mustard
,
olive oil
,
onion
,
parsley
,
pepper
,
plum
,
salt
,
water