A simple, healthy and very tasty salad is a great addition to dinner as well as a healthy snack. Eating vegetables is important because they contain a lot of vitamins, which is why such a salad should be found in the diet of every family from time to time 🙂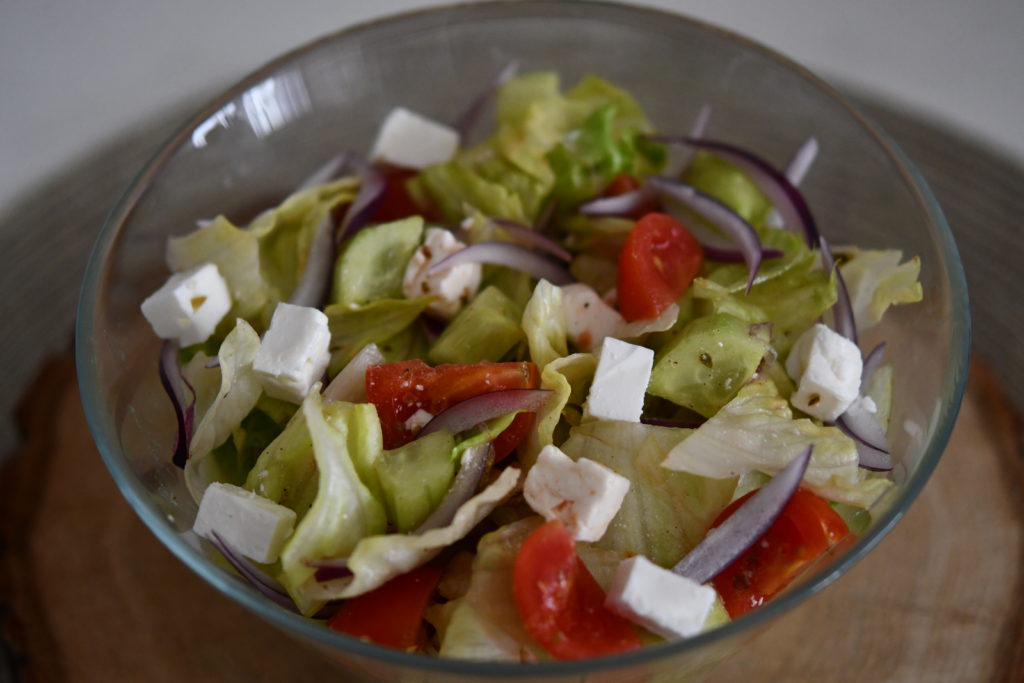 Ingredients:
150 g iceberg lettuce, chopped
6 fresh cherry or cocktail tomatoes, cut into halves
1 red onion, sliced
70 g feta cheese, cubed
3 tablespoon olive oil
2 tablespoon red wine vinegar
½ teaspoon dried oregano
2 garlic cloves, minced
½ teaspoon mustard
½ teaspoon salt
½ teaspoon pepper
Procedure:
Place all vegetables in a big mixing bowl. In a glass, put olive oil, red wine vinegar, oregano, garlic, mustard, salt, pepper and mix. Pour in the bowl with vegetables, add feta and mix together. Serve.
Enjoy!