Coleslaw is a popular lunch salad made mainly of young cabbage. Depending on the countries, it is prepared with pineapple, carrot or an apple, in this case I prepared it with carrots. A simple and delicious salad recipe that makes a great addition to your lunch .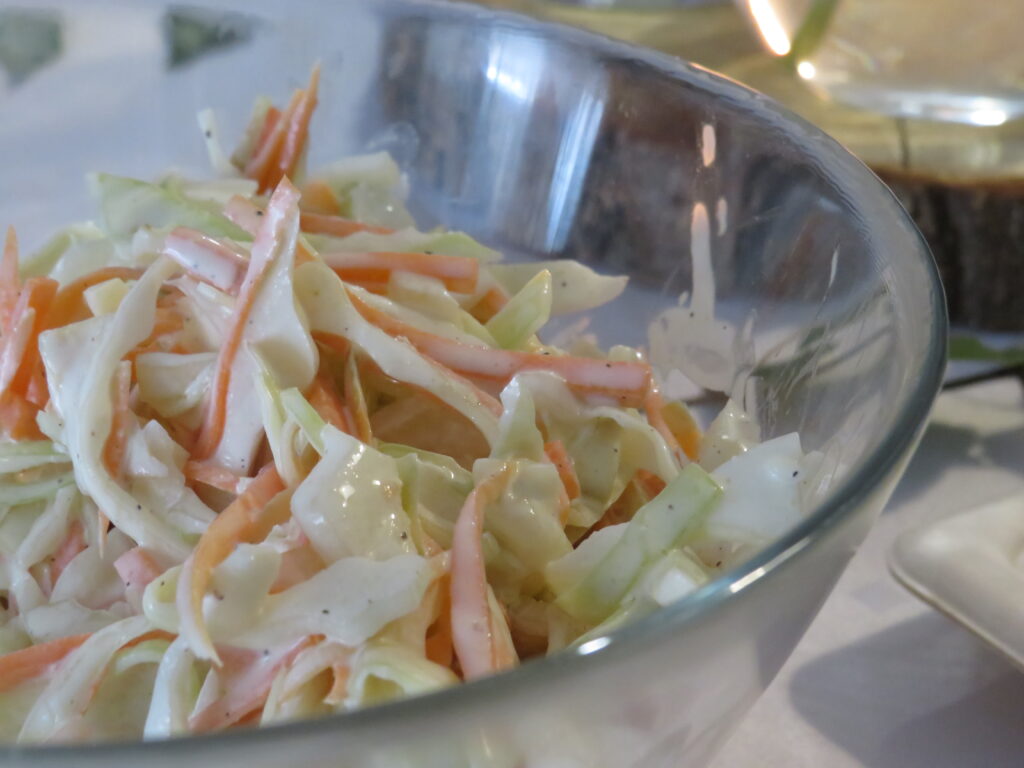 Ingredients:
300 g cabbage, shredded
1 medium size carrots, shredded
3 tablespoon mayonnaise
2 tablespoon sour cream
1 tablespoon mustard
1 tablespoon rice or apple cider vinegar
1 tablespoon sugar
salt and pepper to taste
Procedure:
Place the shredded cabbage and carrots in a large bowl. Sprinkle with salt and toss to combine. Allow to sit for an hour. Rinse and drain. Combine all the other ingredients into another bowl. Pour over into the vegetables and mix well to combine. Add salt and pepper to taste. Cover and refrigerate for an hour or for a night.
Enjoy!