Another traditional Polish food which popular during Easter and Christmas. When we visit my Husband's family always they have this salad in table. This recipe came from my Husband's Mom and sister.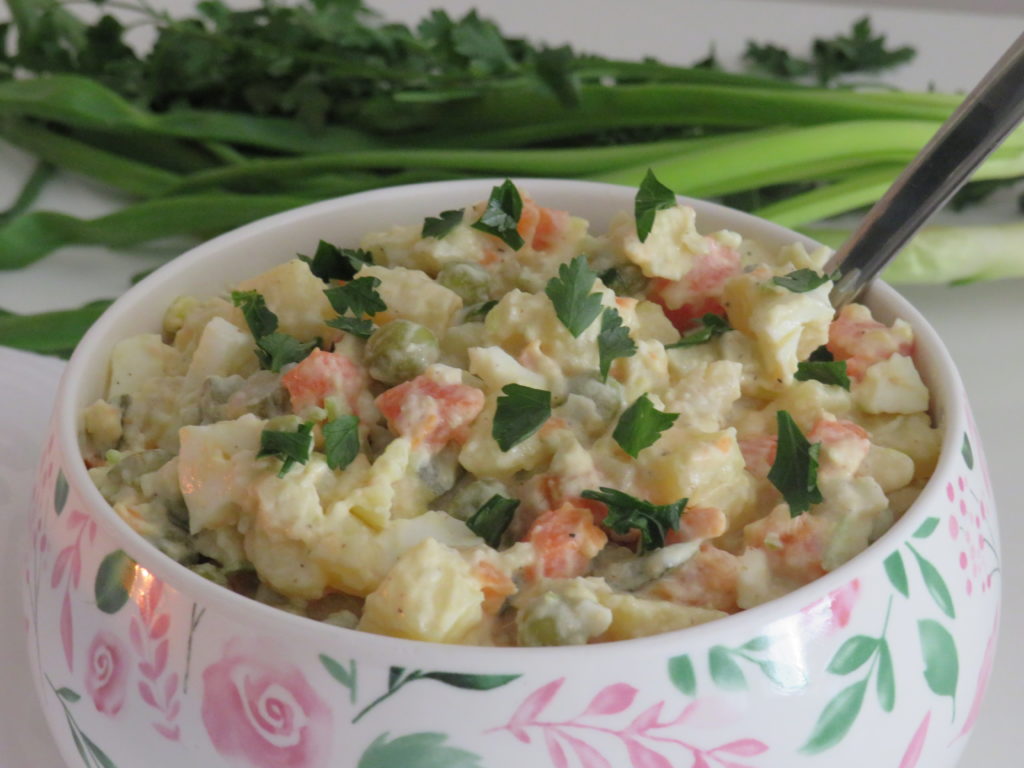 Ingredients:
3 hard-boiled eggs
1 small parsley (white)
1 large carrots
4 medium potatoes
small slice of leek
half slice of apple
2 medium pickled cucumbers
small can of green peas
3 tsp mustard
4 tbsp of mayonnaise
salt and pepper taste
Procedure:
Wash parsley, potatoes and carrots thoroughly and put in a big pot. Pour water, add little salt and cook until the vegetables are soft (about an hour). when vegetables are cooked, pour out the water and leave to cool for a few hours. After cooling, peel the vegetables and cut into cubes. Place it in a big bowl. Peel apple and eggs and cut into cubes, chop the leek finely,drain peas from water and add everything into the bowl. Add mustard and mayonnaise, season with salt and pepper and mix all ingredients and it is ready. The salad is also the best for the next day when all ingredients are combined.
Enjoy!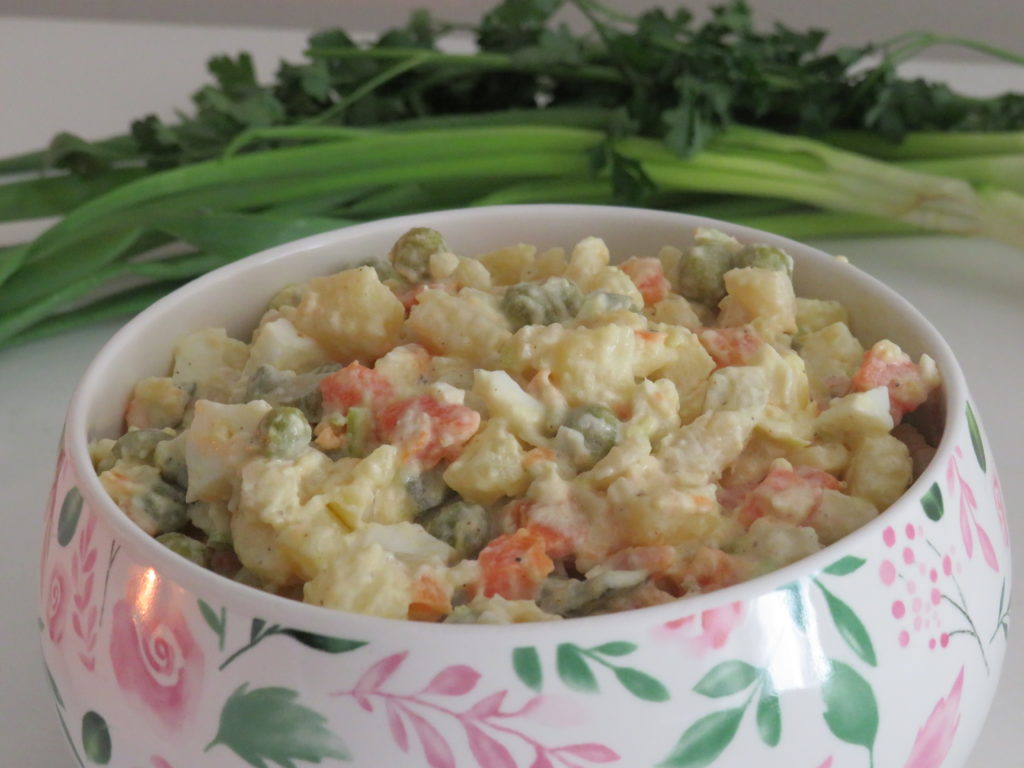 apple
,
carrot
,
christmas
,
easter
,
egg
,
leek
,
mayonnaise
,
mustard
,
parsley
,
pickled cucumber
,
potatoes
,
salad
,
vegetables