Pancakes are a perfect option for breakfast because they give you a lot of energy. Together with banana, chocolate and maple syrup, they create a dish that will make it a really enjoyable day, because a delicious breakfast is the first and most important step to a perfect day 🙂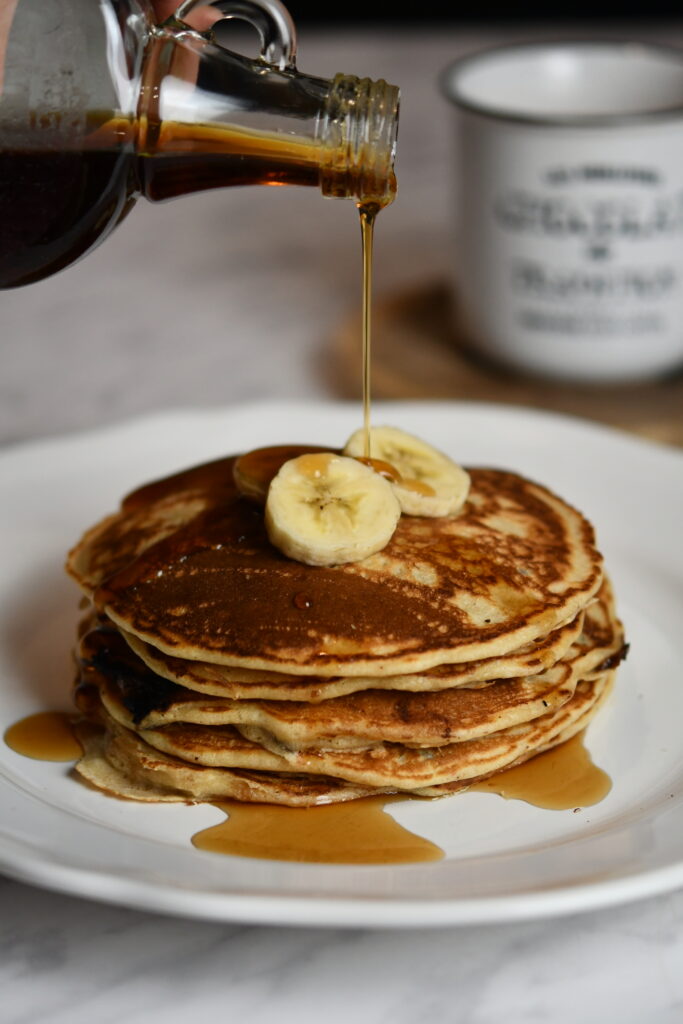 Ingredients:
1 ripe banana, chopped
1 egg
1 cup flour
½ teaspoon of baking powder
½ teaspoon cinnamon
1 teaspoon vanilla sugar
1 cup milk
50g semi-sweet dark chocolate, chopped
maple syrup
oil for frying
Procedure:
Separate the white egg and egg yolk into two different bowls. Start with the egg white by mixing it from a low-high speed until it becomes foamy. In another bowl with the egg yolk, sift-in flour, baking powder, cinnamon, vanilla sugar, pour in milk. Mix everything until well combined. Chop the banana and dark chocolates, add into the mixture and mix. Add the foamy egg whites and slowly fold it. Heat pan over medium heat. Brush the pan with oil. Pour-in a half glass of pancake mixture and fry on each side for 5 minutes. Serve with sliced bananas and maple syrup 🙂
Enjoy!