Making a home-made kebab is very simple and does not require any special culinary skills. However, we are sure what is in this kebab and you can season it according to your favorite spices. Delicious, juicy, aromatic and visually effective dish that is a great way to positively surprise hungry household members 🙂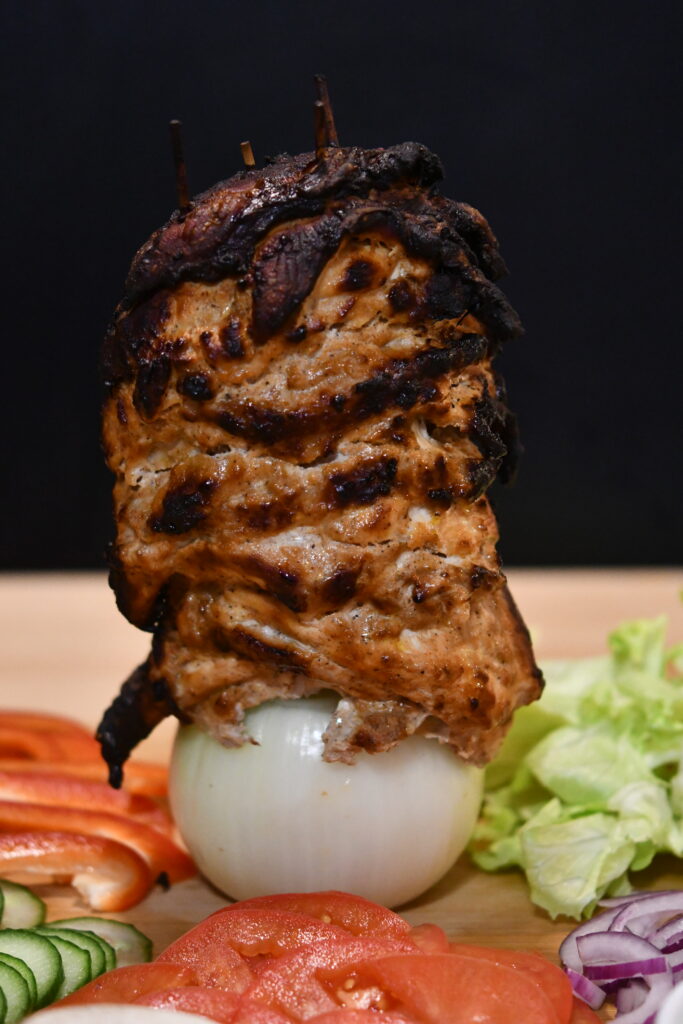 Ingredients:
500 g chicken breasts, cut into smaller slices and broken with a pestle
500 g of pork loin, cut into smaller slices and broken with a pestle
1 large onion (a second onion can be useful as a rack after baking)
200 ml of Greek yogurt
2 tablespoons of olive oil
3 cloves of garlic squeezed through the press
1 teaspoon of sweet pepper
1 teaspoon of spicy pepper
1 teaspoon of pepper
1 teaspoon of salt
½ teaspoon ground cinnamon
half a lemon juice
1/4 teaspoon ground coriander
Procedure:
Pour in the yogurt, garlic, lemon juice, olive oil and spices in a bowl and mix everything thoroughly. Marinate the meat in the prepared mixture and leave it in the refrigerator overnight. Peel the onion and cut the tip to make it stable, put it on a baking tray lined with baking paper. Insert three or four large skewer sticks into the onion. Place the marinated meat on sticks alternately (once a chicken breast, once a pork loin). Bake in the oven for about 2 hours at 180°C. It is possible that the onion will be soft, so you can replace it with a fresh one when served. Serve with pita bread, tzatziki or garlic sauce, cucumber, red onion, tomato, red bell pepper and lettuce 🙂
Enjoy!