My favorite sauce that fit perfectly in different types of food like sandwiches, pizza or fries. The sauce which can always be in your table for any occasion. This creamy garlic sauce will add flavor to your favorite food that will surely amaze you, your family and friends 🙂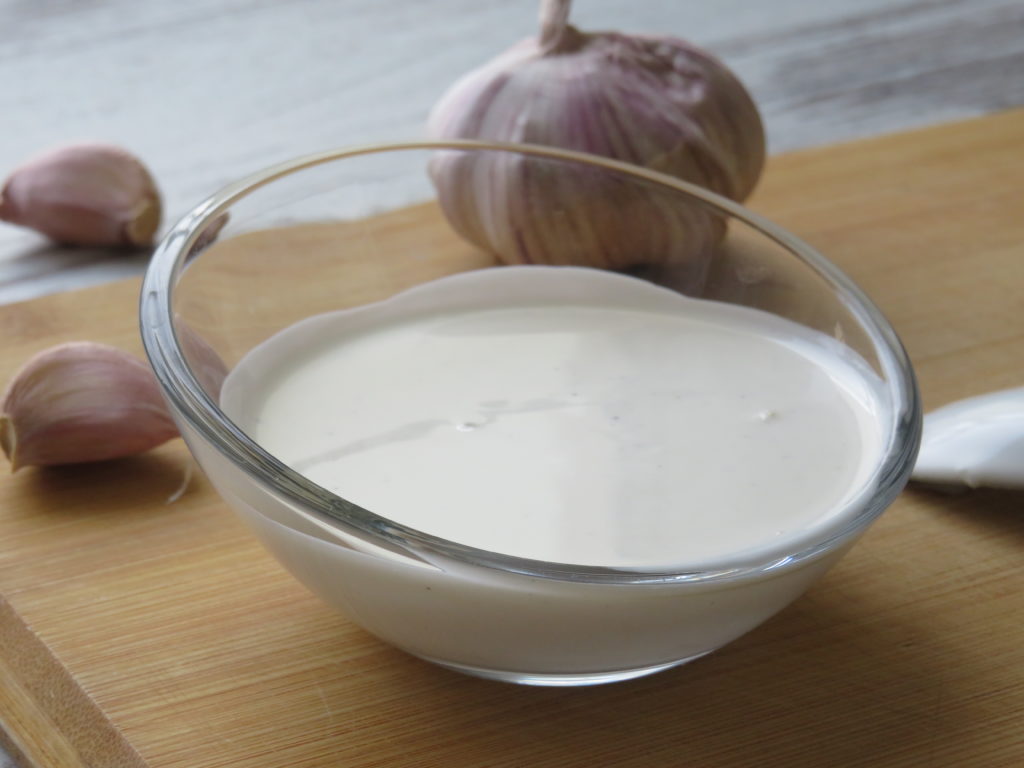 Ingredients:
4 tbsp of 12% cream
2 tbsp mayonnaise
2 garlic cloves (minced)
pepper, salt
Procedure:
Put the cream in a small bowl, add mayonnaise, garlic, pepper, salt (may also be dried provence herbs or dill). Mix everything thoroughly and put in the fridge for at least an hour. Garlic is sauce ready, isn't it simple? 🙂
Enjoy!