Minced meat really has many uses in the kitchen. It is an important ingredient of spaghetti, it goes well with a fit casserole, or it is the main ingredient of classic minced cutlets. This time, I decided to bake the meat with other favorite ingredients, thanks to which a great, delicious and nice dish for the whole family was created 🙂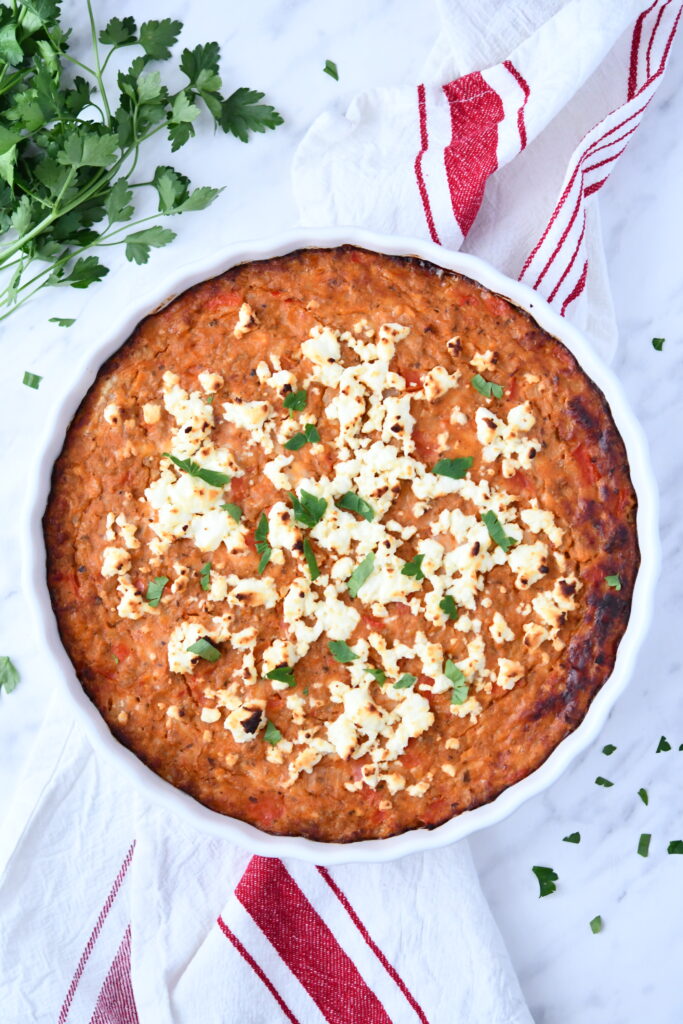 Ingredients:
700 g of minced pork
1 red bell pepper, cubed
1 large onion, diced
5 cloves of garlic, minced
500 ml of tomato passata
1 teaspoon of sweet pepper
1 teaspoon of oregano
½ teaspoon of basil
salt and pepper to taste
150 g of crushed feta cheese
150 g of grated yellow cheese
3 eggs
3 tablespoons of breadcrumbs
parsley for garnish
oil for frying
Procedure:
Heat the oil in a frying pan and fry the meat, transfer to a bowl. In the same pan, fry the onion, garlic and bell pepper in a little oil. Fry until the vegetables are soft. Add spices, meat and passata and stew together until the sauce has reduced and thick. Possibly season to taste. Leave to cool down. Put the eggs, cheese, breadcrumbs and the cooked minced meat in tomato sauce in a large bowl. Mix everything thoroughly and put it into an ovenproof dish (I used a tart pan). Top with the feta cheese and bake for about 45 minutes at 160°C (hot air). Garnish with parsley before serving. Serve with mashed potatoes, pasta or bread 🙂
Enjoy!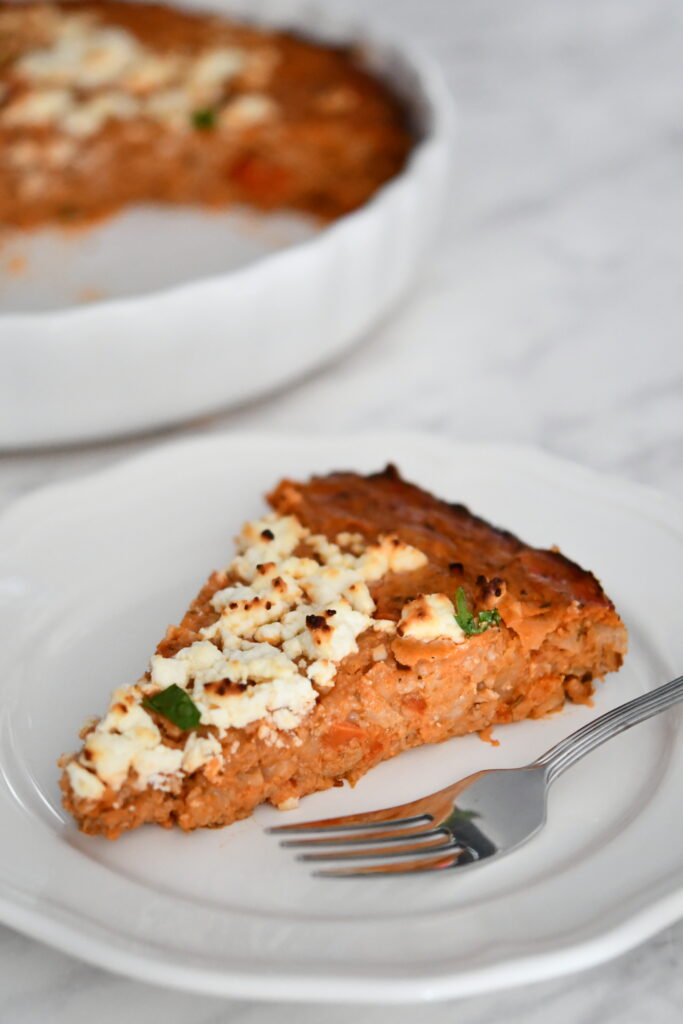 basil
,
bell pepper
,
cheese
,
easy recipes
,
egg
,
feta cheese
,
garlic
,
oil
,
onion
,
oregano
,
parsley
,
pepper
,
pork
,
powder bread
,
salt
,
tomato sauce
,
tomatoe