One of the really simple dishes, and also extremely tasty. Lemon and spices perfectly emphasize the taste of this aromatic fish, the dish is made by itself in the oven, and it takes only just a few minutes to prepare. The perfect way for a healthy, quick lunch 🙂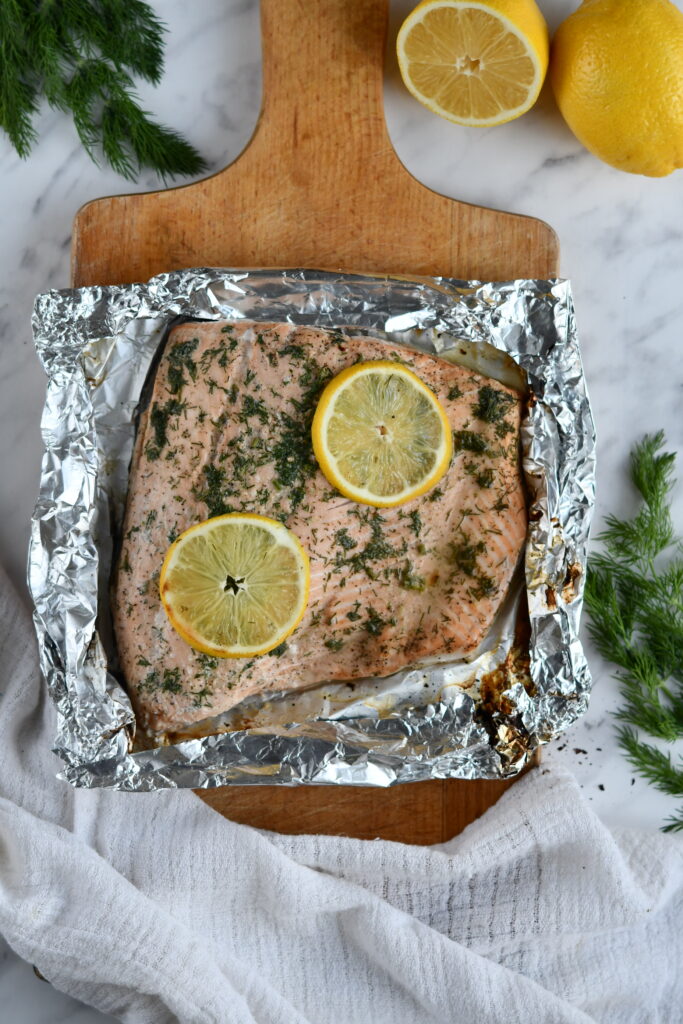 Ingredients:
500 g of washed and dried salmon fillet (if necessary, remove the bones as well)
2 lemon slices
half a lemon juice
a small bunch of chopped dill
pepper and salt to taste
Procedure:
Preheat the oven to 200°C. Place the salmon on the tin foil. Pour over the lemon juice. Sprinkle it with salt, pepper and dill. Top with lemon slices. Wrap in aluminum foil and put in the oven for 20 minutes. Serve with your favorite salad.
Enjoy!