Before, I thought that creating homemade butter was a real challenge, but it turned out to be extremely simple. All you need is a cream, a mixer and a bit of willingness and you can easily get delicious butter that perfectly matches the yeast dough 🙂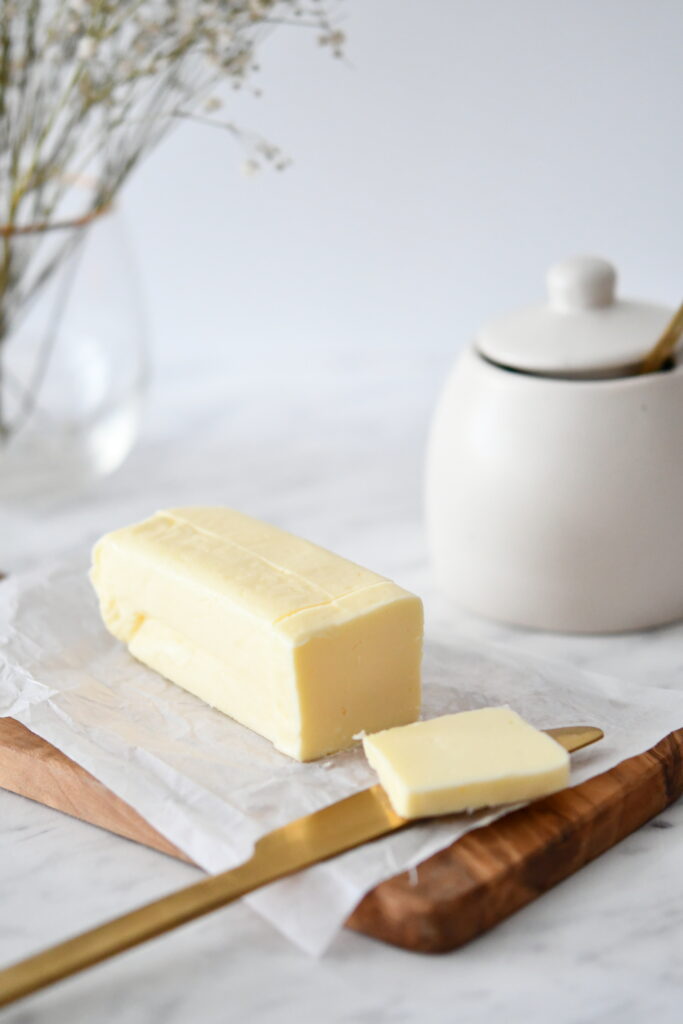 Ingredients:
500 ml of non-chilled cream 30-36%
a pinch of salt (optional)
about 1 liter of cold water from the refrigerator
Procedure:
Pour the cream into a mixing bowl, add a pinch of salt and blend it just like you make whipped cream. Beat longer, however, until you have a thin liquid (buttermilk) and yellow fat (butter). Use a muslin cloth (or a fine strainer) to separate the butter from the buttermilk – pour the buttermilk into a dish and drink it or use it for another recipe. Collect the butter from the cloth, form a uniform shape and put it in ½ liter of cold water, use your fingers (or a spoon because the water is very cold) to knead the butter, rinsing the buttermilk. Pour out the water and add another ½ liter of cold water and repeat the procedure. Take the butter out of the water, dry it and create the shape desired 🙂
Enjoy!