Delicate, juicy and soft pieces of turkey meat in a delicious tomato sauce is a perfect combination for a tasty and simple lunch for the whole family. During cooking, the alcohol from the wine will evaporate, but the stew tastes great without this additive, so you can easily serve it to children 🙂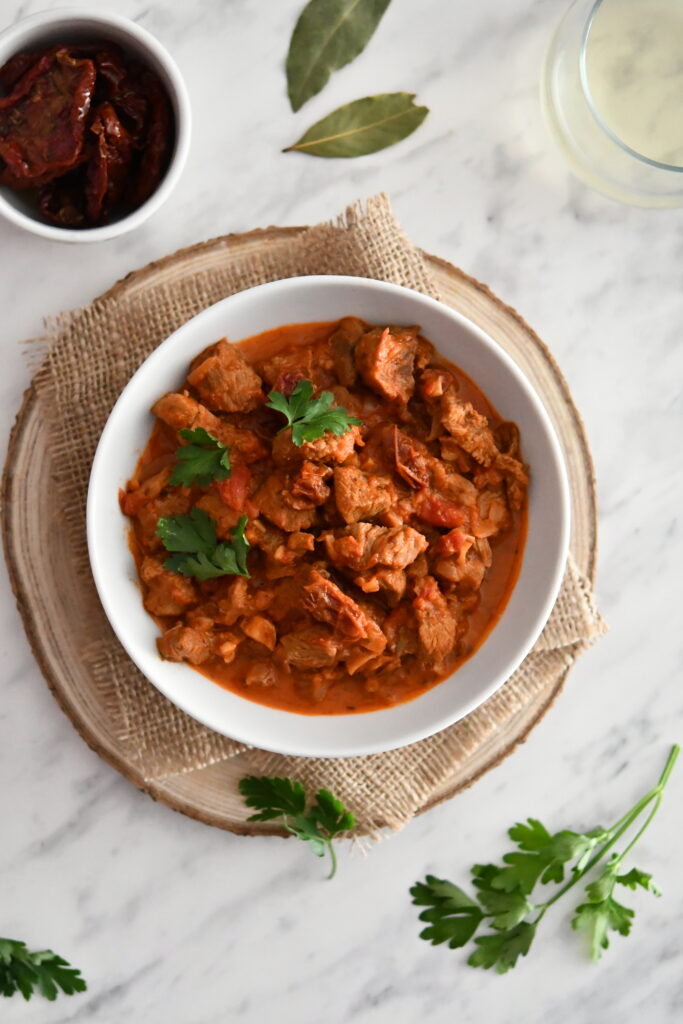 Ingredients:
700 g of turkey thigh meat, cubed
1 onion, diced
3 cloves of garlic, chopped
2 tablespoons of soy sauce
½ a glass of white wine
½ l of hot vegetable stock (for example, home-made stock cubes)
1 can (400g) of sliced ​​tomatoes with marinade
4 pieces of dried tomatoes, diced
½ teaspoon of sugar
1 teaspoon of oregano
2 teaspoons of sweet pepper
2 bay leaves
3 grains of allspice
4 tbsp cream 30%
salt and pepper to taste
frying oil
Procedure:
Heat the oil in a large frying pan. Fry the meat in batches until golden brown. At the end of frying, add the onion and garlic and fry together until the onion is glassy and soft. Add wine and soy sauce and cook for about 2 minutes. Add spices and dried tomatoes, mix thoroughly. Pour all the broth and chopped tomatoes, bring to a boil. Cook for about an hour until the meat is tender (cook covered when the sauce thickens). When the meat is tender, add cream and season to taste if necessary. Serve with potatoes and your favorite vegetables 🙂
Enjoy!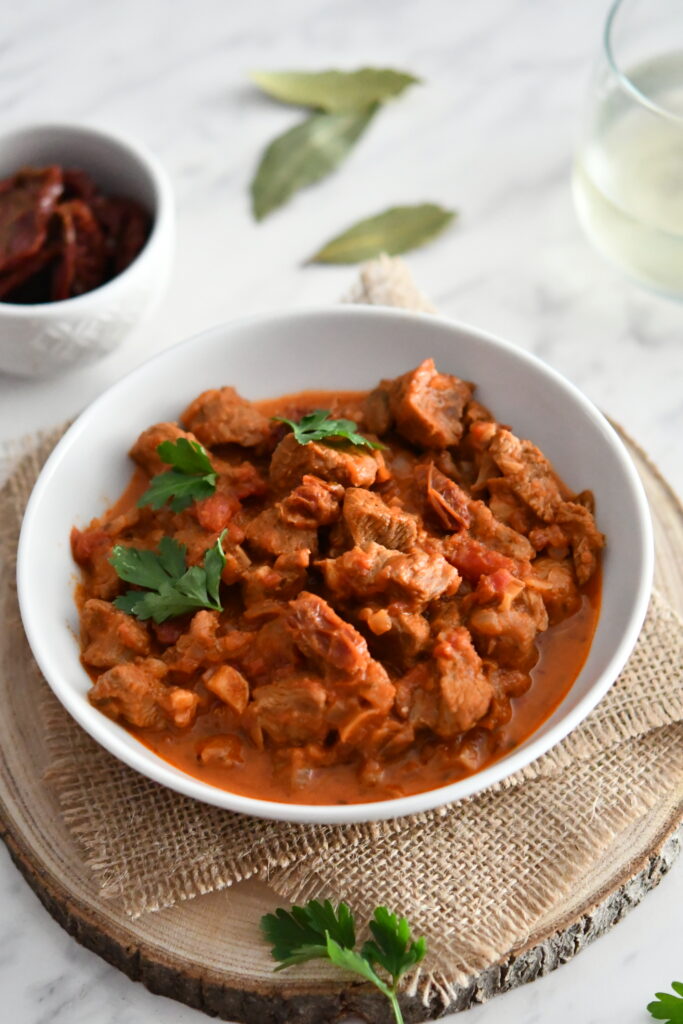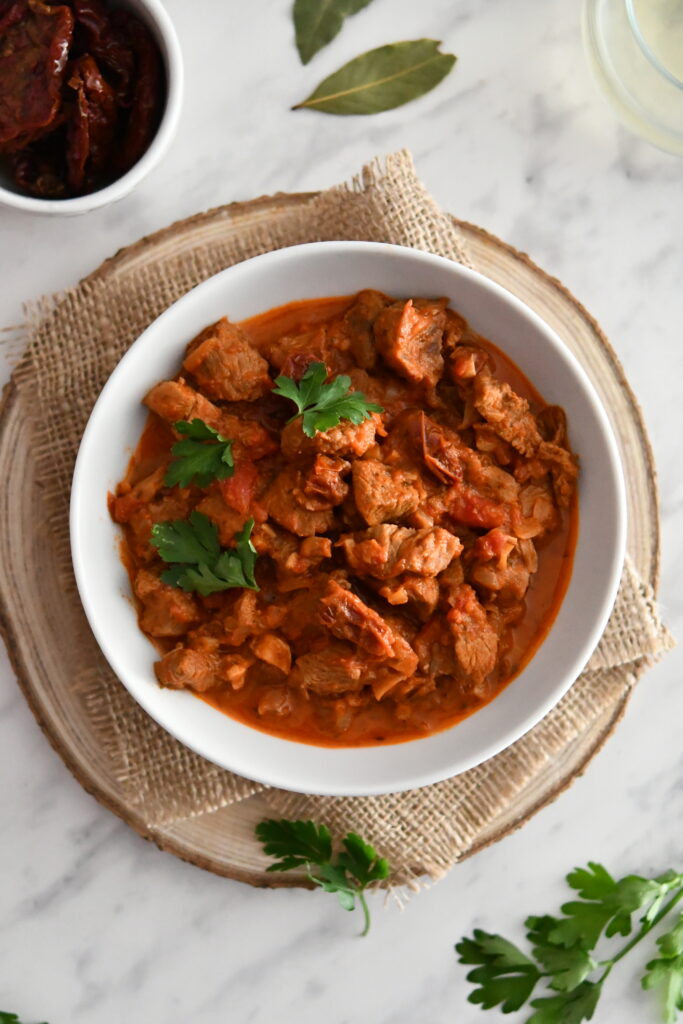 allspice
,
bay leaf
,
bulion
,
cream
,
dried tomatoes
,
easy recipes
,
garlic
,
goulash
,
oil
,
onion
,
oregano
,
pepper
,
salt
,
soysauce
,
stew
,
sugar
,
sweet cream
,
tomato sauce
,
tomatoe
,
turkey
,
white wine
,
wine