Ready-made bouillon cubes are extremely popular in Poland and really make life easier. After all, it's hard to say what exactly is in such a cube, so I decided to do research and find an option for a home-made bouillon cube. This is how this recipe for your favorite mix of vegetables hidden in small cubes was created, an ideal option for a healthy and quick broth rich in your favorite flavor. It's worth combining with your own ingredients 🙂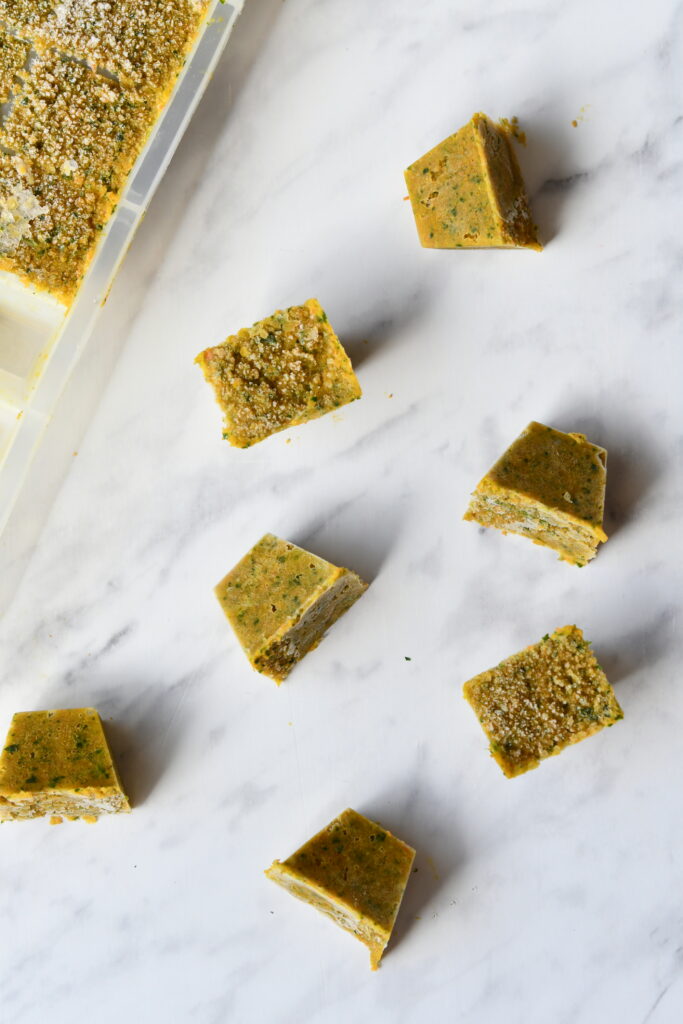 Ingredients:
2 small carrots or 1 large, peeled and cut into smaller pieces
1 parsley, peeled and cut into smaller pieces
1 piece of celery, peeled (about 4-5 centimeters)
½ an onion, peeled
2 cloves of garlic, peeled
4 tablespoons of oil
1 tablespoon of clarified butter
3 coriander seeds
1 bunch of parsley, cut into smaller pieces
3 tablespoons of soy sauce
1 teaspoon of salt
a pinch of pepper
Procedure:
Blend all ingredients thoroughly in a blender or a mixer until smooth. Transfer the mass to a container for freezing ice cubes and put in the freezer. You can store these frozen vegetable cubes for 2-3 months. In this way, you will get vegetable stock cubes, the ingredients of which you know exactly, perfect for soup, sauce or just broth 🙂
Enjoy!