Brownie cake is known practically in every corner of the world. It owes its name to its characteristic dark brown color. The preparation of this chocolate cake is extremely simple, it always works and most importantly, it tastes good for everyone. This cake is also great as an ingredient for other dishes 🙂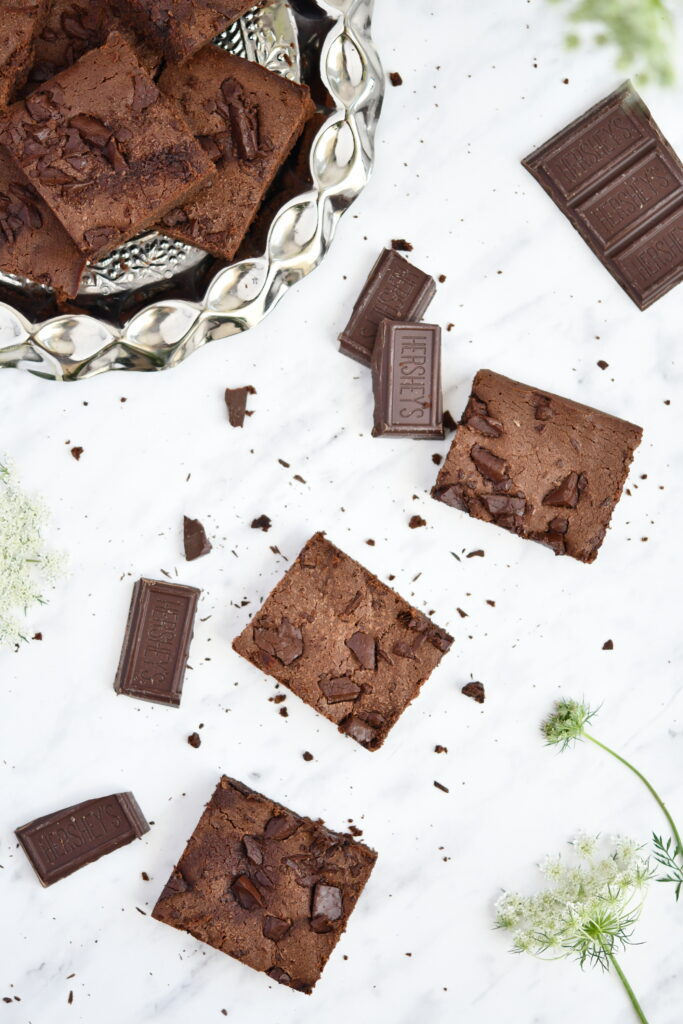 Ingredients:
300g dark chocolate, chopped
200g butter
1 teaspoon vanilla extract
3 large egg, at room temperature
30g confectioner's sugar
130 g flour
1 teaspoon coffee powder
pinch of salt
Procedure:
In a saucepan, add about 1 inch of water and bring it to a simmer. Place a glass bowl that will fit on it and that will not touch the bottom of a saucepan or you can use a double boiler. Place the 230g of chopped chocolates and butter into a glass bowl and whisk until melted. Turn off the heat, remove from the pan and let it sit to make it slightly warm. Add the vanilla extract and stir. Beat the eggs and sugar in a mixing bowl. Pour in the chocolate mixture slowly, mixing all the time. In a different bowl, mix the flour, coffee and salt. Gradually add the dry ingredients into wet ingredients. Mix slowly at a low speed until well combined. Do not over mix. Pour in the mixture into a 25 x 20 cm rectangular or square baking tin lined with parchment paper. Dot with the left chopped chocolates on top. Bake for about 25 minutes at 160°C. Remove from the oven, let it cool and cut into squares 🙂
Enjoy!