Burgers are often on my table. They are easy to prepare, you can prepare various variants voluntarily, and they taste delicious. This time I prepared delicious fish burgers with tuna steak, which goes well with fresh vegetables and tasty barbecue sauce 🙂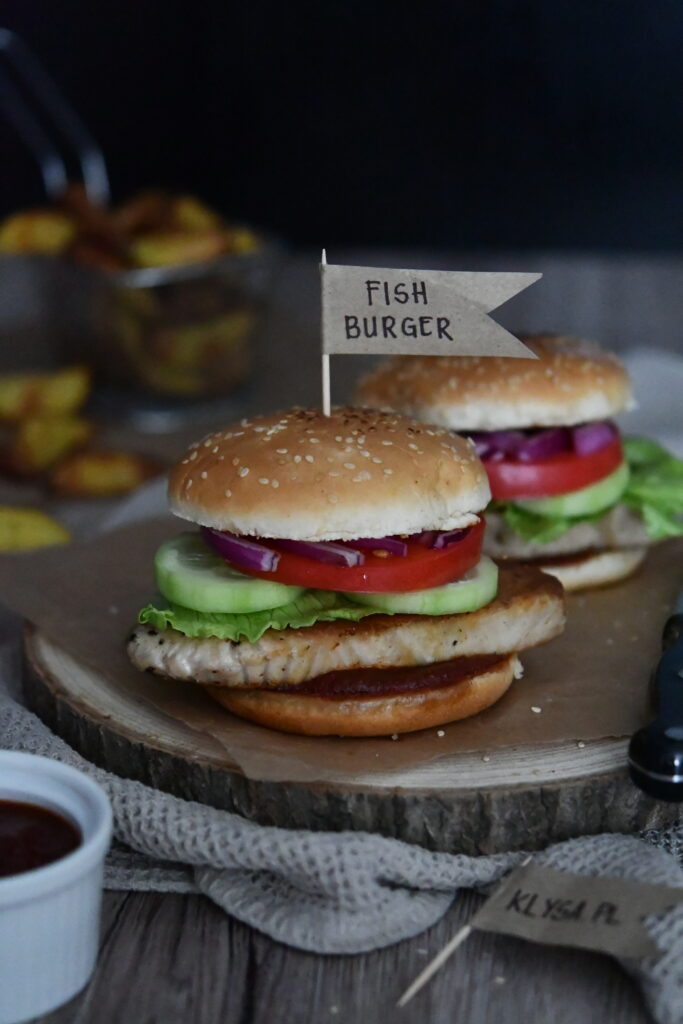 Ingredients:
300 g tuna steaks, cut into two
salt
pepper
2 tablespoons of olive oil
few leaves of lettuce, i used iceberg lettuce
1 cucumber, sliced
1 medium sized tomatoes, sliced
1 red onion, sliced
2 burger bun
barbecue sauce, in recipe
Procedure:
Wash and clean the tuna steaks. Dry it with a paper towel. Rub each steak with olive oil on both sides. Season with salt and pepper and let it sit for 30 minutes. Heat a heavy pan such as a cast iron skillet over high heat. Place the steaks and cook for 3-5 minutes on each side. Cut the burger bun. Spread each bun with 1-2 tablespoons of barbecue sauce. Arrange the vegetables one by one . Put the tuna and top with bread. Serve warm with fries.
Enjoy!