In Philippines, a steak burger with mushrooms is very popular. With the addition of rice is a really great idea for lunch. Minced meat and mushrooms go well together and the additional creamy mushroom sauce makes this dish just perfectly delicious 🙂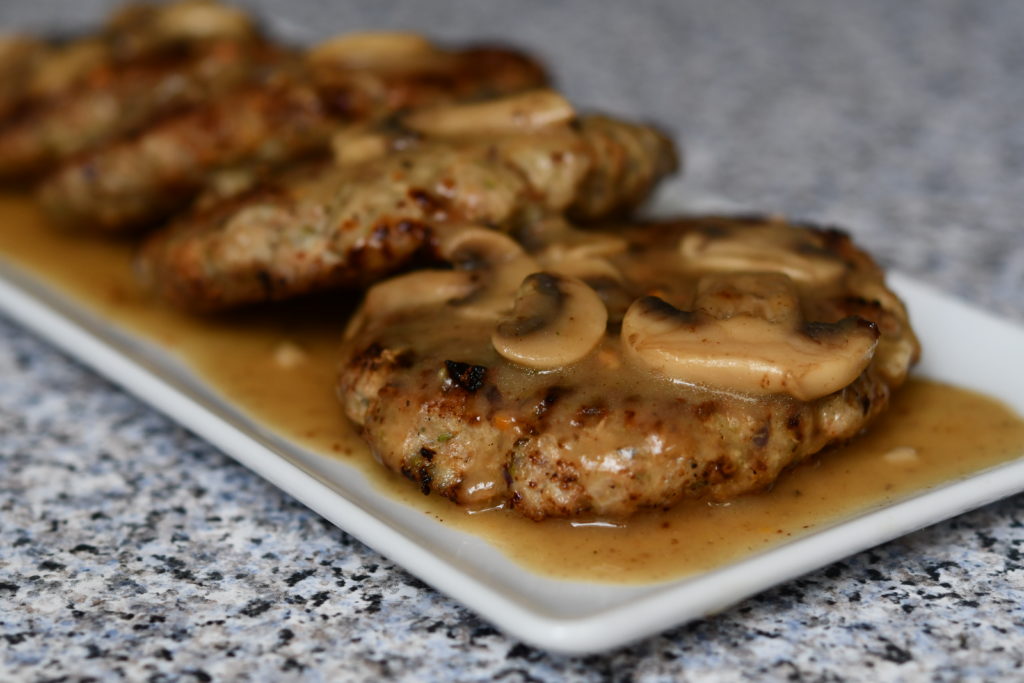 Ingredients:
500 g ground pork
1 egg
1 onion, diced
2 garlic cloves, minced
3 tablespoon dark soy sauce
3 tablespoon marjoram
3 tablespoon powdered bread
150 g mushrooms, sliced
½ cup chicken stock
1 tablespoon flour
½ cup water
oil for frying
Procedure:
In a big mixing bowl, combine meat, egg, onion, garlic, soy sauce, marjoram, powdered bread, salt and pepper (to taste). Mix thoroughly using your hand. Divide the meat mixtures into individual serving and form each in a burger patty. Heat oil in a pan over medium heat, Fry each patties for 3-5 minutes in each side and place into a serving dish. In the same pan, saute sliced mushrooms for 3 minutes. Add chicken stock and bring to a boil. Dissolve flour into a cold water. Pour into the pan. Lower the heat and mix until sauce has thickens. Season with salt and pepper. Top patties with sauce. Serve with rice or mashed potatoes 🙂
Enjoy!