Sweet and sour sauce always reminds me of home Asian cuisine, but I also see that it is very popular in Poland. This time I invite you to try the delicious and aromatic pork in Asian sauce 🙂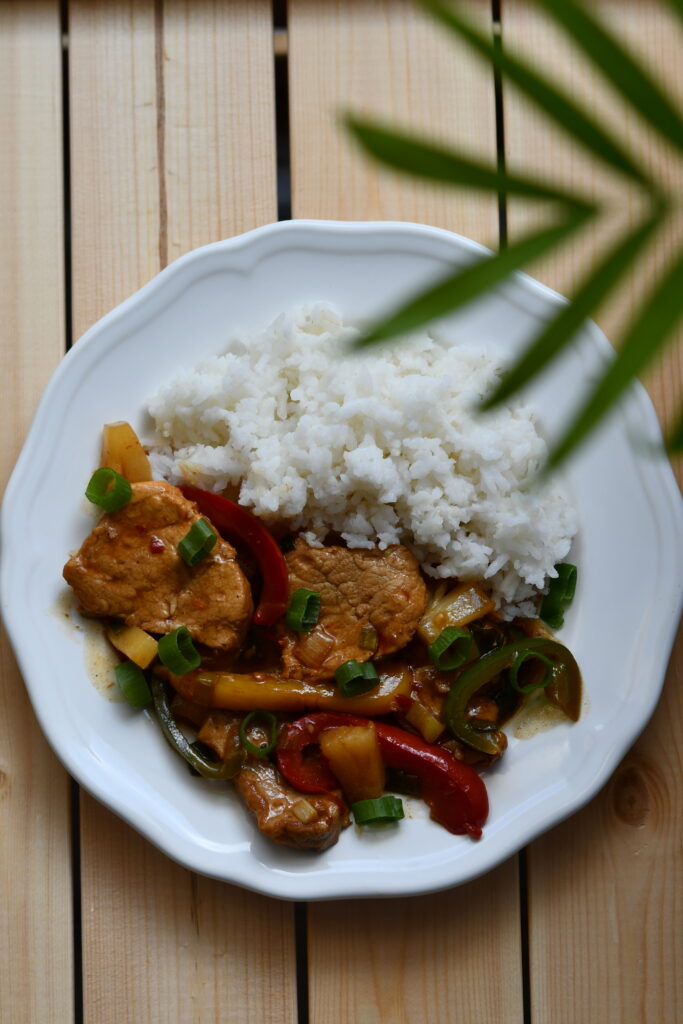 Ingredients:
1 pork loin,cut into 0.5 cm slices
2 cm of peeled and chopped ginger
1 chili pepper, seeded and chopped
3 garlic cloves, chopped
50 ml of rapeseed oil
4 spring onions
1 small red pepper (sliced)
1 small yellow pepper, sliced ​​(can be replaced with red pepper)
1 small green pepper, sliced ​​(can be replaced with red pepper)
1 can of pineapples (chopped pineapple, pineapple juice will also be used)
3 tablespoons of soy sauce
salt to taste
1 tablespoon of potato flour
Preparation:
Mix the chopped chili, garlic and ginger with the oil. Mix the marinade with the chopped sirloin and leave it in the refrigerator overnight. Heat the pan (or wok) without oil. Fry the marinated tenderloin on each side until brown. Set aside. In the same pan, pour the remaining marinade. Fry the spring onions and peppers for 3 minutes. Add the chopped pineapple and fry for another 2 minutes. Pour over the pineapple juice and bring to a boil. Mix the flour with cold water and add to the wok to thicken the sauce. When the sauce thickens, add the sirloin and soy sauce. Cook them together for 5 minutes, stirring occasionally. Season with salt to taste. Serve with rice 🙂
Enjoy!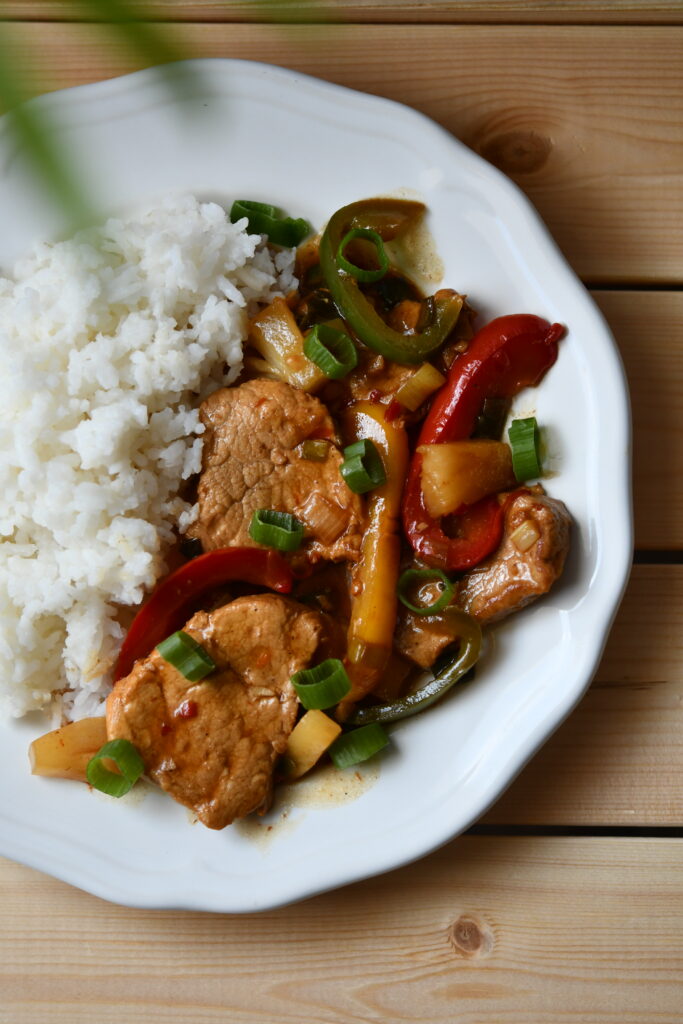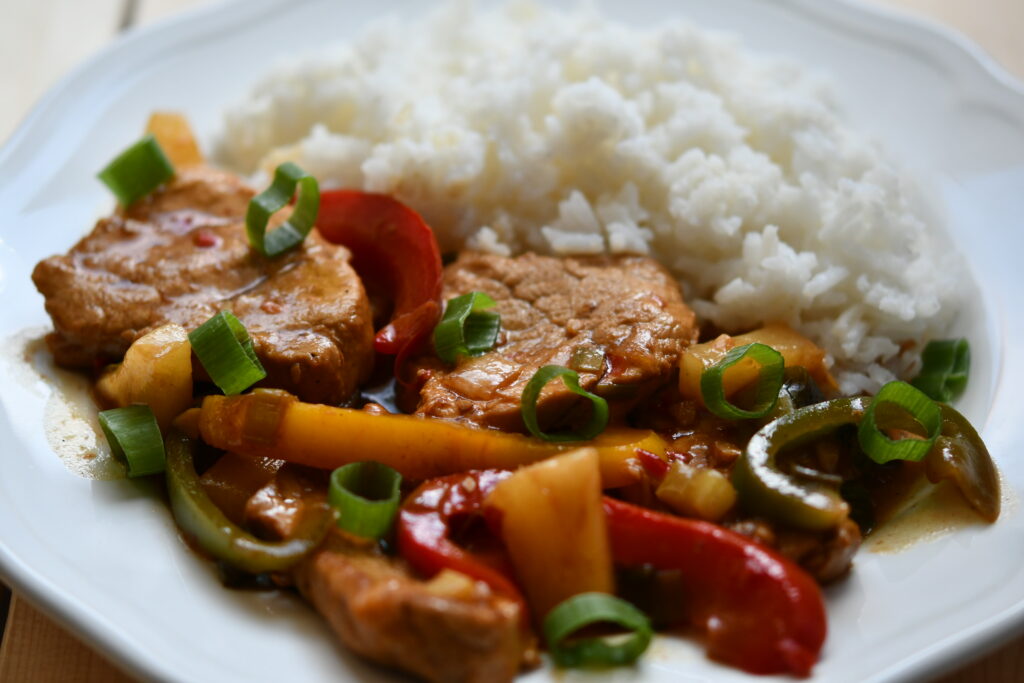 asian
,
bell pepper
,
chili pepper
,
chili
,
garlic
,
ginger
,
oil
,
onion grass
,
onion
,
pineapple
,
pork
,
potato flour
,
salt
,
soysauce