Hot days motivate me to experiment with drinks to cool down. Raspberries are one of my favorite fruits, which is why I am very happy with this combination to enhance the classic lemonade. A simple and delicious recipe for a delicious drink 🙂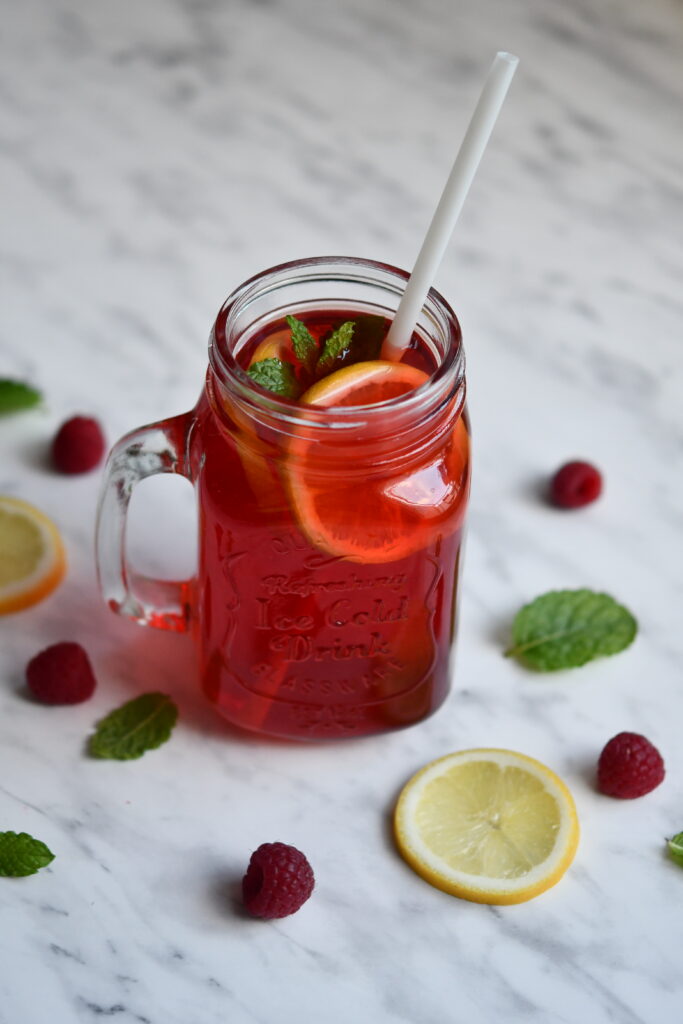 Ingredients:
1 cup frozen raspberries
½ cup sugar
5 cups of cold water
1 cup lemon juice
fresh mint
ice cubes
Procedure:
In a saucepan over medium heat, place the raspberries and sugar until warm and bubbly. Strain the raspberries and allow to cool. Fill a pitcher of water. Stir in the raspberry syrup, lemon juice and ice cubes. Taste the lemonade and adjust the taste desired. Garnish with mint. Serve.
Enjoy!