A great recipe of Asian-style soup made from simple ingredients readily available in Poland. Delicious, warming, aromatic soup is perfect for cold days. Meat with a crispy crust perfectly highlights this dish, but it's worth experimenting with your own favorite ingredients 🙂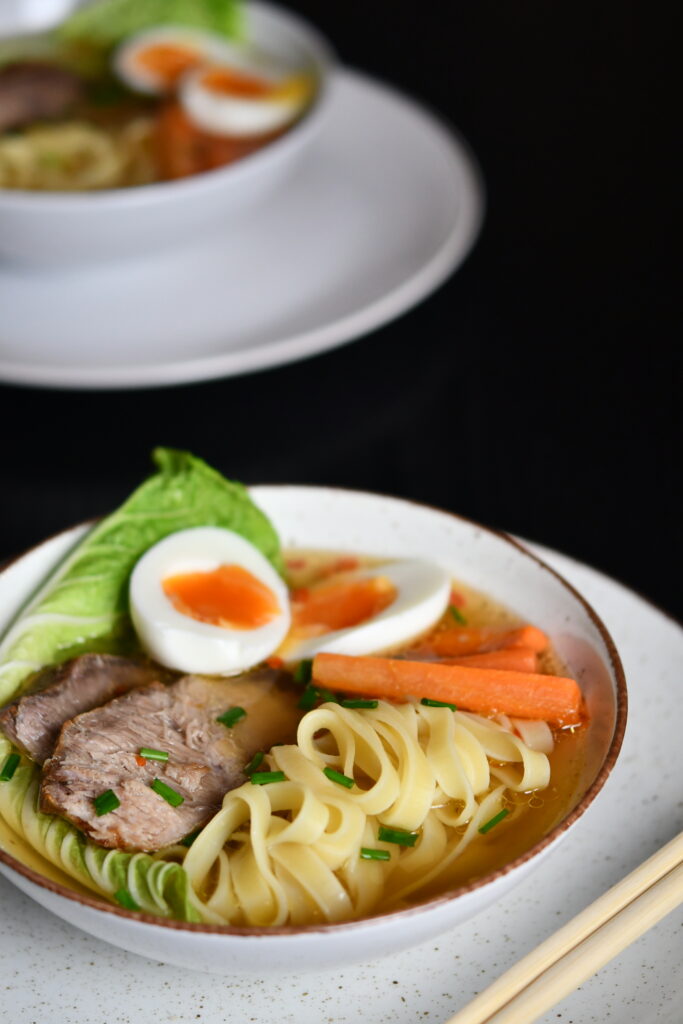 Ingredients:
500 g of pork shoulder
250 g pork ribs, cut in half crosswise (bone cut)
3 medium carrots, peeled
1 large parsley, peeled
1/4 of celery, peeled
5 cloves of garlic, peeled
1 large onion, peeled and halved
2 tablespoons of oil
2 teaspoons of sesame seeds
5 tablespoons of soy sauce
2 cm of chopped ginger
1 chili, chopped (remove seeds if you don't want spicy soup)
a few leaves of Chinese cabbage (you can cut into smaller pieces)
4 boiled eggs
chopped chives (may also be spring onions)
tagliatelle pasta (can also be rice noodles)
salt and pepper
Procedure:
Put the meat, 2 carrots, parsley, celery, onion and two cloves of garlic into the pot and pour 1½ liters of cold water. Bring to a boil, covered, and simmer for 2 hours. After this time, heat the oil in a pan and roast the sesame seeds. Pour all over with soy sauce. Chop the remaining garlic and add to the pan. Also add the chili and ginger and fry them all together until the sauce thickens. Remove the vegetables and the pork shoulder from the broth, add the contents from the pan and cook it over very low heat (I don't season the soup anymore, but you can add pepper, salt or soy sauce if you want). Preheat the oven to 220ºC (top and bottom), brush the meat with salt and pepper and bake until crispy for 25 minutes. During this time, cook eggs, pasta. Cut the remaining carrots into sticks and cook them until they are soft but still crispy. Take the meat out of the oven and let it cool for 10 minutes. Cut into slices. Arrange the cabbage leaves, cooked carrots, slices of meat (you can also add the cooked ribs), pasta and pour the soup all over the bowl. Add eggs cut into halves and sprinkle the whole with chives, serve while hot 🙂
Enjoy!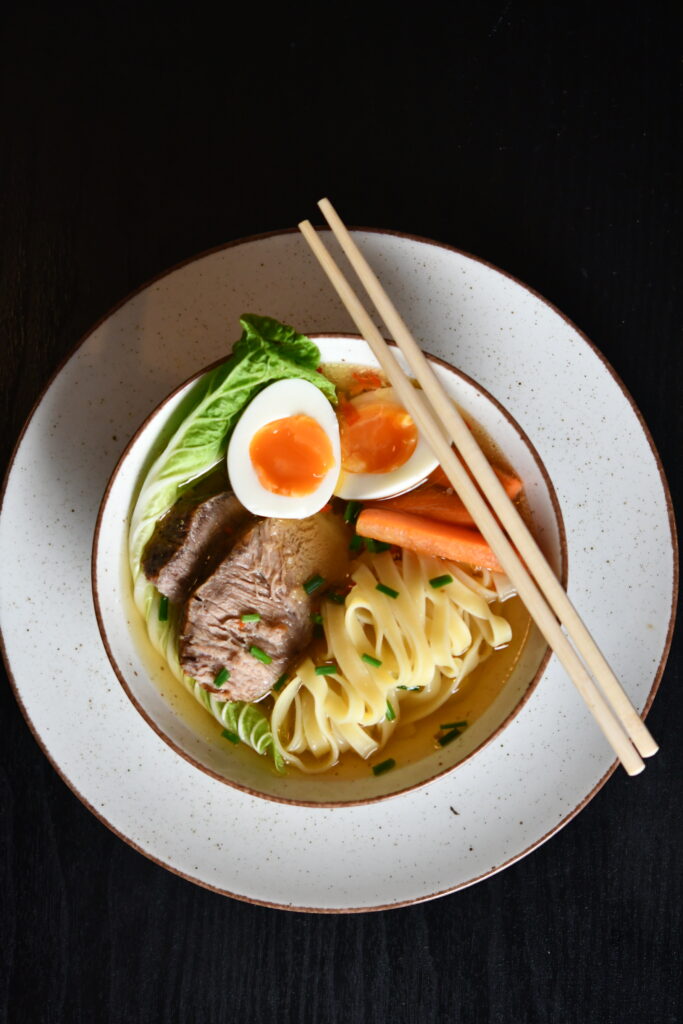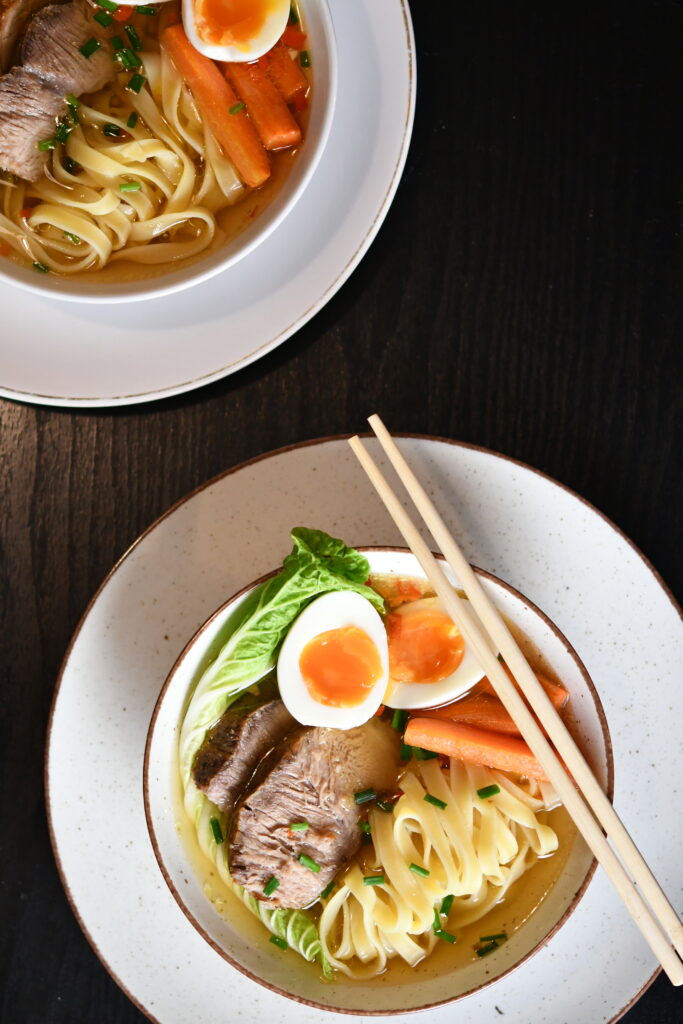 asian
,
carrot
,
chili
,
chinese cabbage
,
easy recipes
,
egg
,
garlic
,
ginger
,
oil
,
onion grass
,
onion
,
parsley
,
pasta
,
pepper
,
pork shoulder
,
pork
,
ribs
,
salt
,
sesame seeds
,
soysauce
,
stalks celery