Sauces are a great compliment to both meat and vegetable dishes. The sweet and sour cranberry sauce works great as an addition to dark duck meat, but also perfectly tastes with other meats 🙂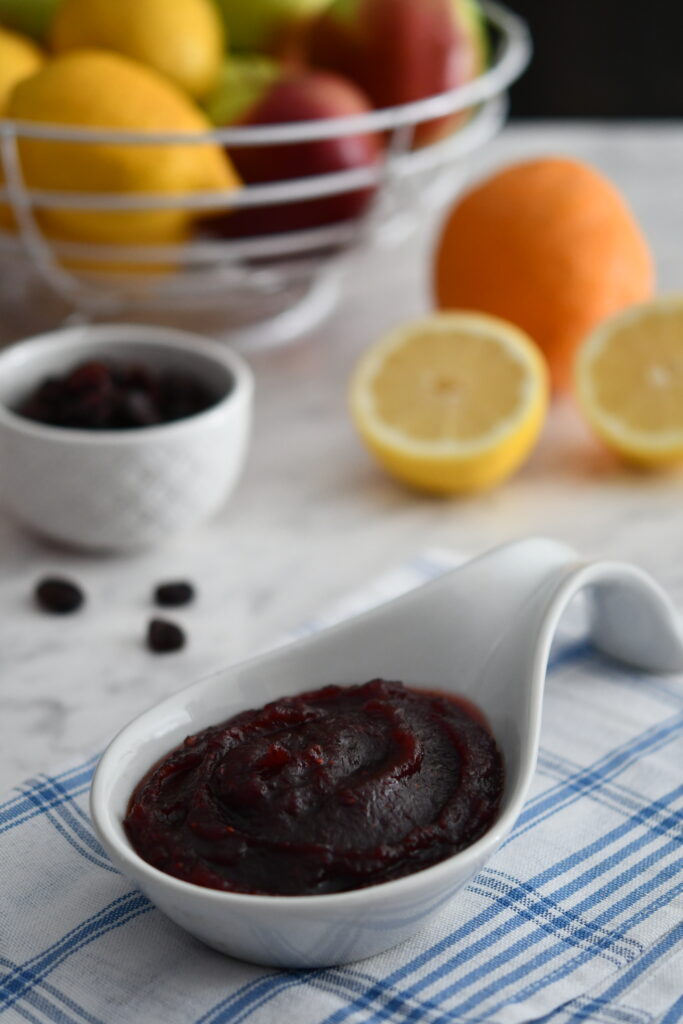 Ingredients:
150 ml of water
4 tablespoons of raspberry syrup
6 tablespoons of dried cranberries
1 teaspoon of brown sugar
the juice of one orange
half a lemon juice
a pinch of cinnamon
Procedure:
In a small saucepan, bring the water to a boil and add the cranberries and sugar. Cook for 10 minutes. Add cinnamon, lemon juice, orange juice and raspberry syrup and cook for 2 minutes. Pour everything into a blender and blend. Try and possibly add more raspberry syrup or lemon juice to taste. Ready 🙂
Enjoy!