A great and, most importantly, a delicious dessert for any occasion, is often served on Filipino tables. Mango Graham Cream Float is a cold dessert consisting of fluffy layers of cream mix, delicious and crunchy crackers, and fresh, refreshing and incredibly delicious mangoes. This dessert is so delicious that it disappears from the table in no time 🙂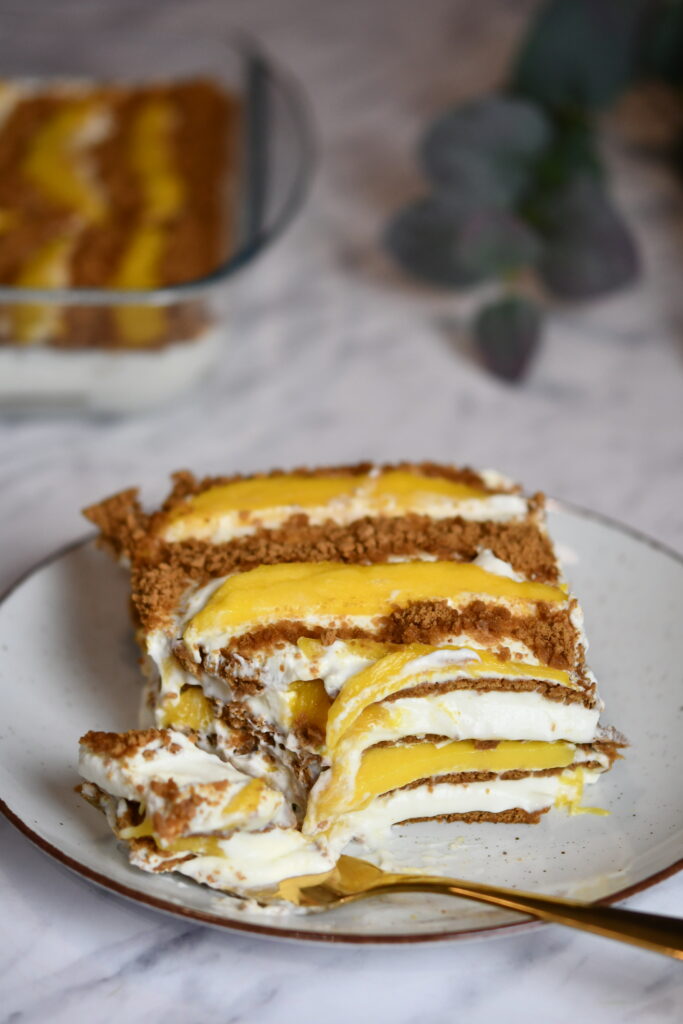 Ingredients:
3 big ripe mangoes
2 packs graham crackers (250g)
500 ml all purpose cream or cream 30%, chilled
300 ml condensed milk or mleko zagęszczone słodzone
1 teaspoon vanilla extract
¼ cup crushed graham for toppings
Procedure:
Peel the skin of the mangoes. Cut the sides from the pit and cut into thin slices. Set aside. Whip the cream until fluffy. Add condensed milk and vanilla extract. Mix until well combined and divide into three parts. Line the bottom of a rectangular or square glass dish with graham crackers. Pour in and spread one part of the cream mixture on top of crackers. Top with sliced mangoes. Repeat process for the second layer. Pour in the last part of cream. Top with left sliced mangoes or you can decorate it the way you want and sprinkle with crushed graham. Chill for 2-4 hours before serving 🙂
Enjoy!