Panna cotta is a traditional Italian dessert which literally translates as 'cooked cream'. It is one of the simplest desserts, one of the most beautiful and of course one of the tastiest. Great taste with the addition of fruit sauce that makes the dessert perfect 🙂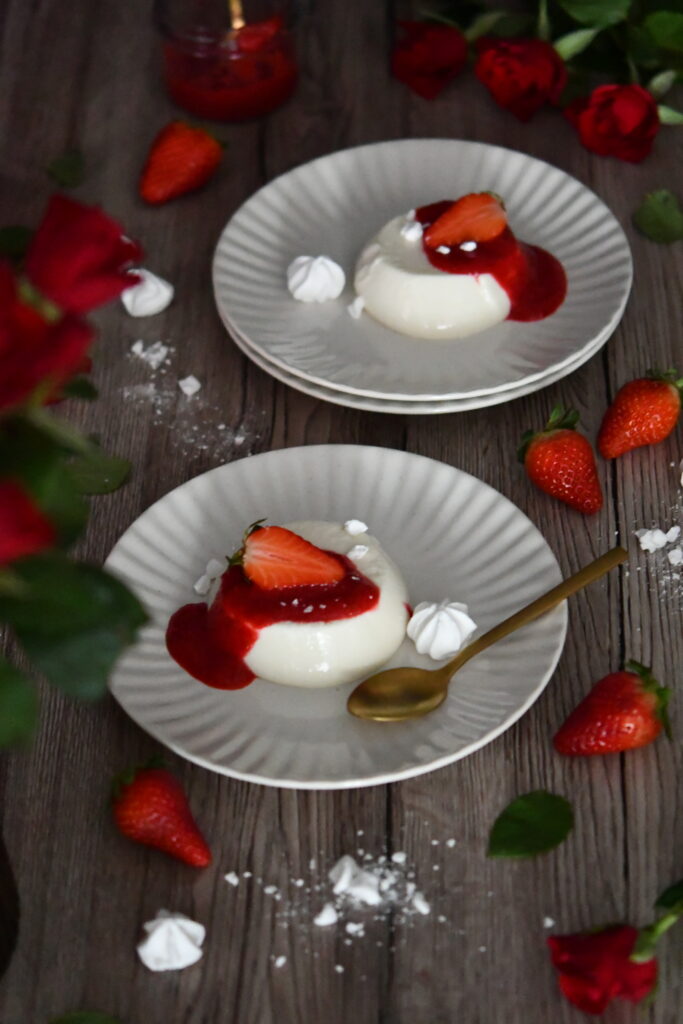 Ingredients:
250 ml cream 30%
250 ml of milk
4 tablespoons of sugar
1 teaspoon of vanilla extract
2 flat tablespoons of powdered universal gelatin
4 tablespoons of cold water
Additionally:
strawberry sauce (recipe) for toppings
Procedure:
Mix the gelatin thoroughly with water and set aside for a few minutes to form a jelly mass. Meanwhile, place the remaining ingredients in a saucepan and slowly bring to a boil until bubbling. Remove the cream mixture from the heat, allow to cool for a few minutes and add the gelatin. Mix everything thoroughly so that there are no lumps. Pour into molds and leave to cool. Once cool, put it in the fridge for a few hours to set. Serve with strawberry sauce or your favorite toppings. If you want to take the panna cotta out of the dish, put the dessert in hot water so that the edges of the desert come off. Be careful not to let water get inside and the dessert doesn't melt too much.
Enjoy!