Delicious, crispy and aromatic peach and mango pie is a great way to make a delicious snack. Sweet and healthy fruit caresses the taste buds, and the crunchy cake will make you ask for more 🙂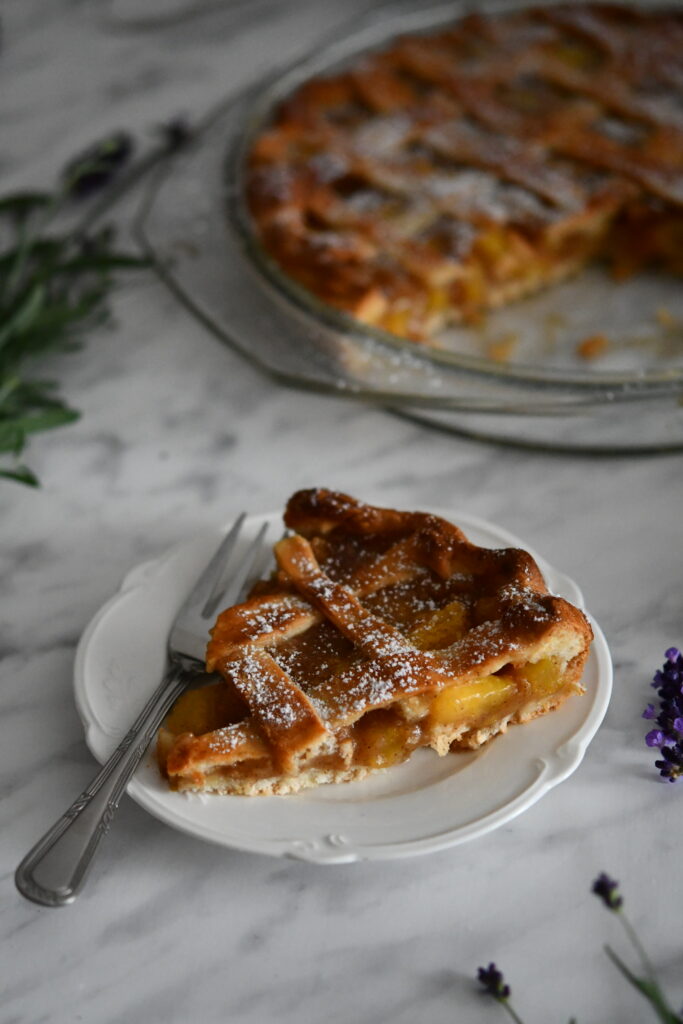 Ingredients:
2 pieces ready pie crust
2 peaches
2 sweet mangoes
4 tablespoon sugar
2 tablespoon potato flour
1 tablespoon cinnamon powder
⅓ cup lemon juice
1 egg, beaten
powdered sugar
Procedure:
Peel and remove seed from fruits. Cut into a cube and place into a bowl. Add cinnamon, sugar, potato flour and lemon juice. Mix by spoon to combine. Line the pie pan with the first ready crust. Pour in fruit mixture into the lined pie pan. Slice the remaining dough into strips and arrange it on the top of the pie pan in a lattice pattern. Brush the top with beaten egg. Bake for 190ºC for 40-45 minutes or until the crust turns into golden brown 🙂
Enjoy!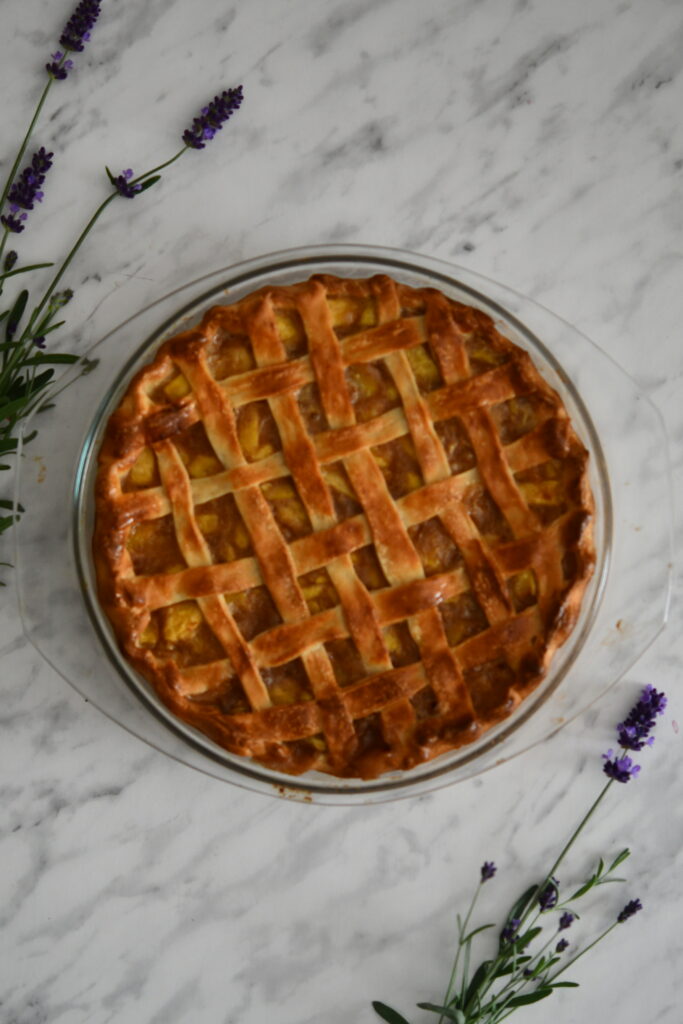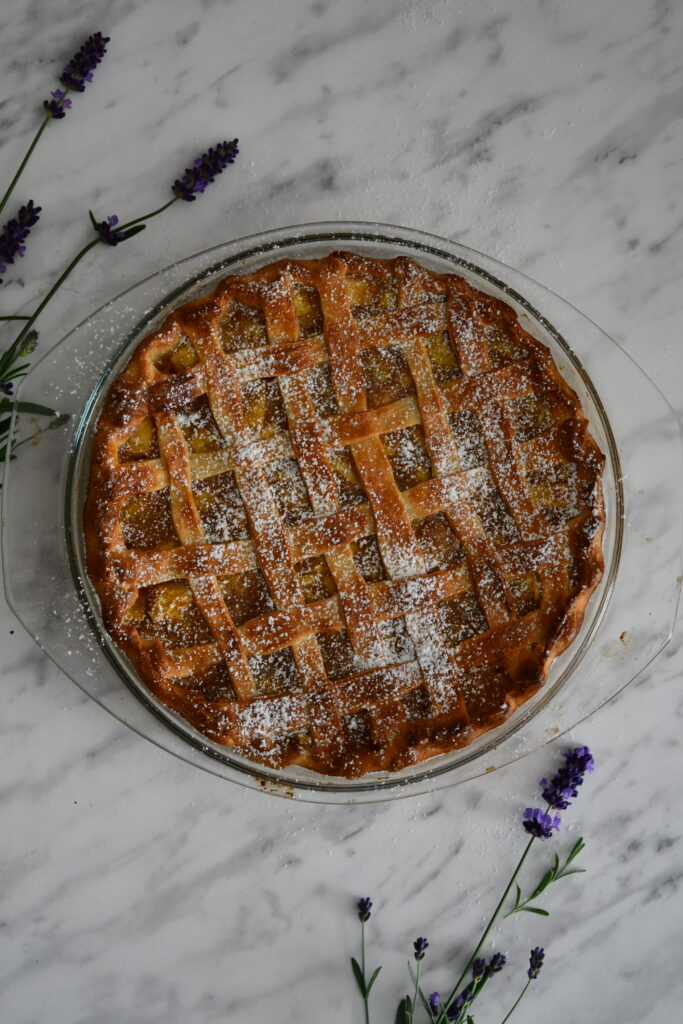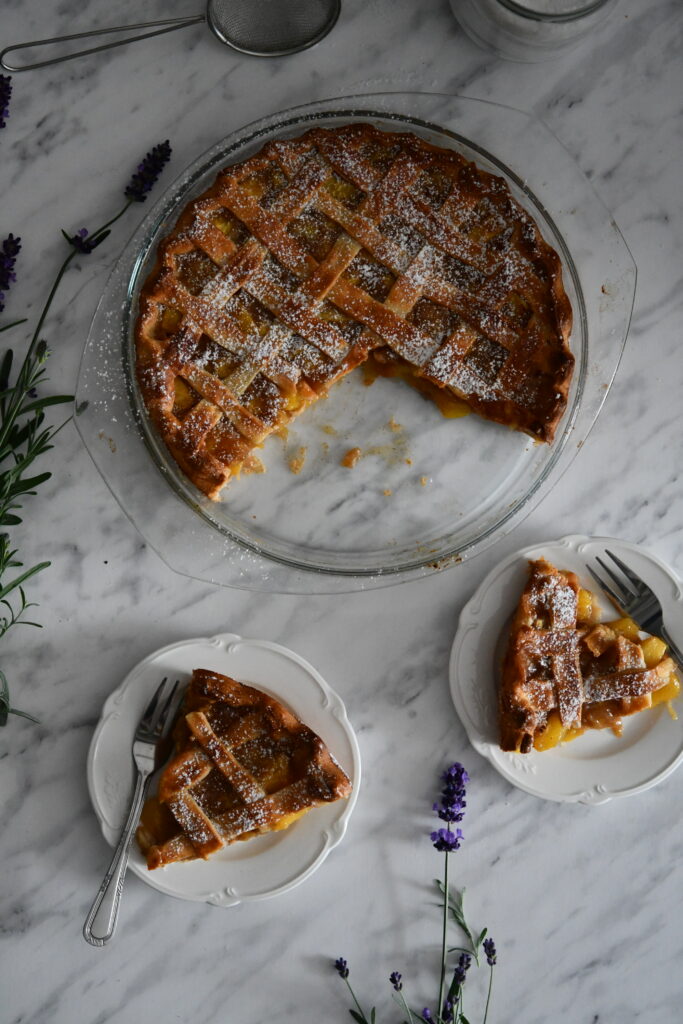 cake
,
cinnamon
,
easy recipes
,
egg
,
flour
,
lemon juice
,
lemon
,
mango
,
peach
,
pie
,
powdered sugar
,
sugar