Very simple and tasty burgers in the version of aromatic and delicious fish. It is a great alternative to classic beef burgers. The dish is perfect for both adults and children 🙂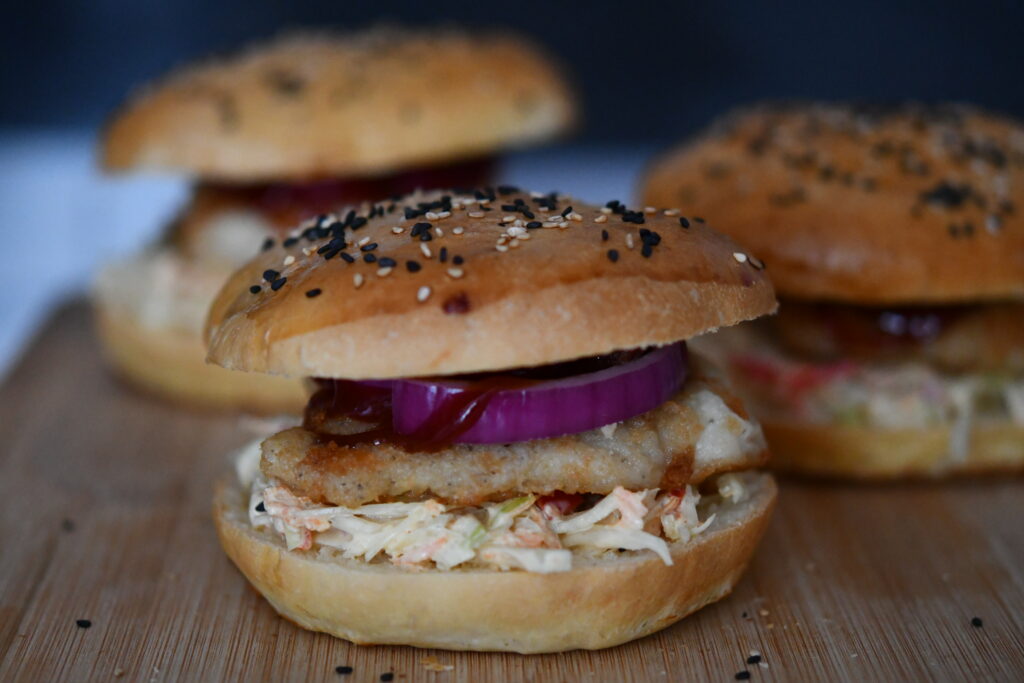 Ingredients:
500 g cod fillet, sliced
3 hamburger buns – recipe
red onion, sliced
coleslaw salad – recipe
ready barbecue sauce
salt and pepper
flour for coating
oil for frying
Procedure:
Rub the fish with salt and pepper. Coat it with flour on both sides. Heat the oil in a large skillet over a medium heat. Fry the fish both sides until lightly brown and crispy. Set aside. Cut each bun horizontally along the middle. Spread 2 tablespoon of coleslaw in each bun (add more if desired). Put fish on top of coleslaw. Put slices of red onion on top of fish and barbeque sauce. Serve.
Enjoy!