I am a coffee lover and I drink it quite often (my husband says too often: D). In addition, I love Oreo cookies, so it's a perfect combination of these two flavors for both cold and warm days. Surprise your friends with coffee and cookies! 🙂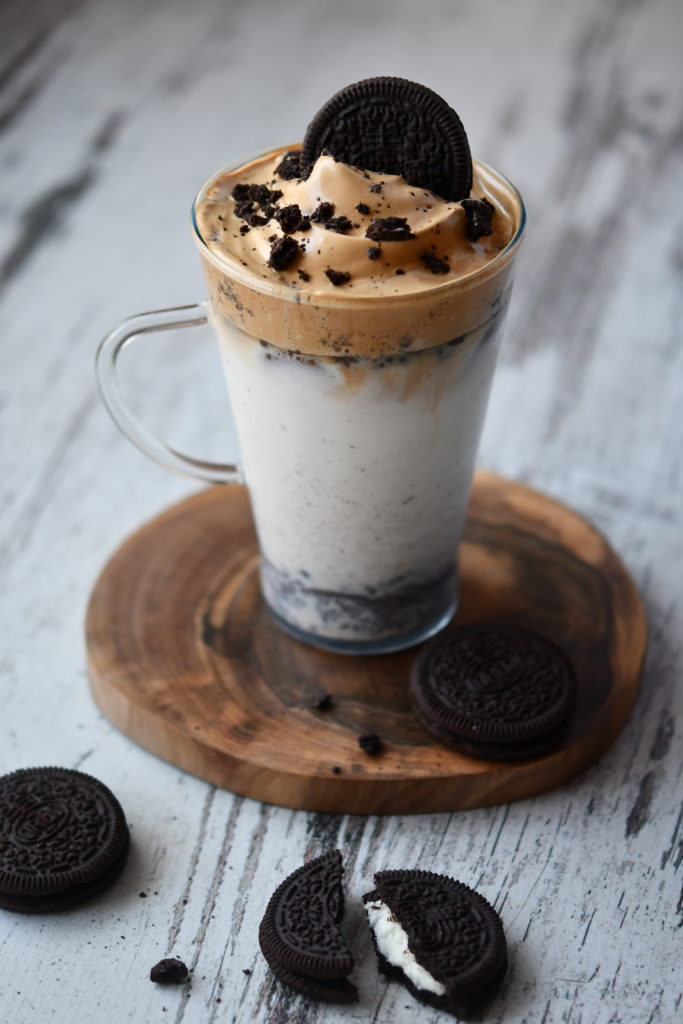 Ingredients:
2 pieces oreo cookies
2 tbsp coffee granules
2 tbsp white sugar
2 tbsp water
1 cup of milk
Procedures:
Put coffee, sugar and water into a small bowl. Mix it using a hand mixer into a high speed until it became foamy. Crushed the oreos and put into a glass. Add 3-4 cubes of ice. Pour in the milk. Add the foamy coffee mixture and put oreo cookie or sprinkle crushed oreo on top. Serve 🙂
Enjoy!