Tocino Pork is one of the most popular breakfasts in the Philippines, often served with garlic fried rice and eggs. It is a Spanish dish with a sweet and spicy taste containing pork bacon, but my husband does not like very fatty breakfasts, so I decided to prepare this dish with pork neck 🙂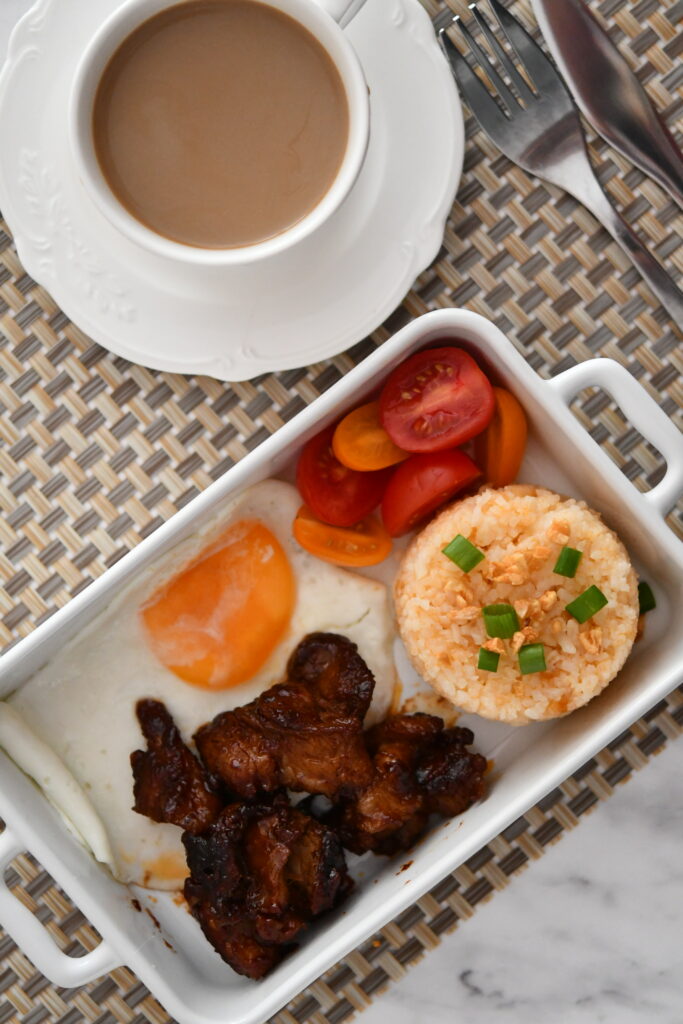 Ingredients:
250 g pork neck
2-3 garlic cloves, chopped
4 tablespoons of brown sugar
½ teaspoon of salt
½ teaspoon of ground pepper
1 tablespoon sweet chili pepper
1 tablespoon of soy sauce
½ cup of water
2 tablespoon of oil
Procedure:
Slice the pork into ¼ inch thick. Combine garlic, sugar, salt, peppers and soy sauce in a big bowl. Mix until well blended. Add the sliced pork. Mix using by hand. Transfer into a container and refrigerate for an hour or preferably overnight. In a pan over medium heat, add pork and add enough water to cover. Bring to a boil. Lower the heat, cover and simmer until the meat is tender. When water is completely absorbed and meat is tender, add oil and cook, stirring occasionally until meat caramelizes. Serve. 🙂
Enjoy!