A great addition in Mexican style that will work as a nachos dip or as a fresh sauce for various types of meat. Preparation is extremely simple, the ingredients are generally available, and your own sauce will be appreciated both during parties and a classic dinner 🙂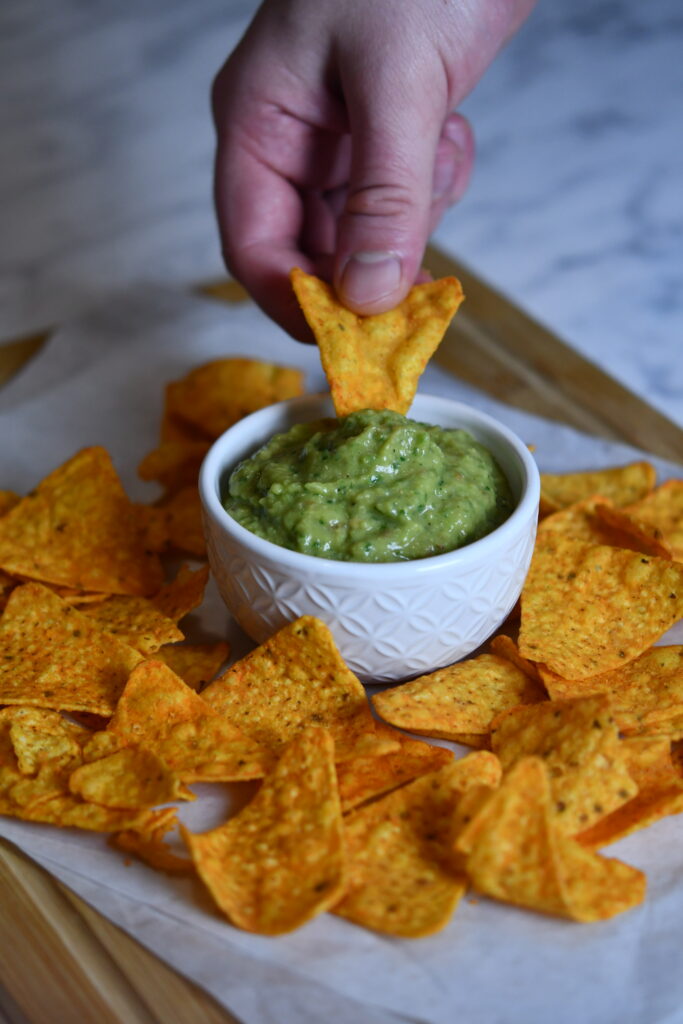 Ingredients:
4 tomatillos, chopped
1 avocado, seeded, peeled and chopped
1 small white onion, chopped
half of green bell pepper, chopped
⅓ cup of chopped fresh cilantro
1 fresh lime juice
salt, to taste
freshly ground pepper, to taste
Procedure:
Add all the ingredients into a food processor or blender. Puree until well blended. Season to taste. Leftovers may refrigerate for a few days.
Enjoy!