Christmas evenings are the perfect time to spend time with your family. Many families choose to watch movies together. That's when delicious snacks make watching more enjoyable. Therefore, I suggest preparing popcorn with two flavors: sweet for younger family members and spicy for older ones. Add hot chocolate and other Christmas snacks and we can have a perfect Christmas movie night 🙂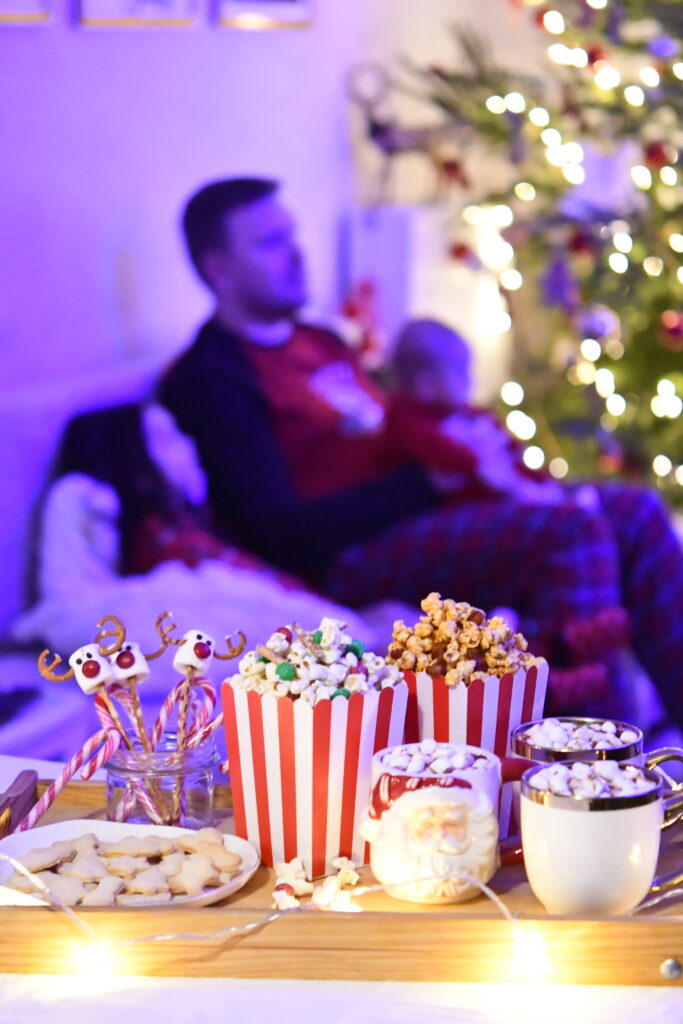 Ingredients:
Popcorn:
100 g corn
oil
Sweet Popcorn:
60 g of melted white chocolate
a handful of Christmas M&M's
a handful of crushed pretzels and sticks
Spicy Popcorn:
60 g smoked bacon, diced
1 chili pepper chopped
1 teaspoon of sweet smoked paprika
40 g of butter
¼ teaspoon of sugar
⅛ teaspoon of soda
Procedure:
Popcorn:
Heat the oil in a pot over high heat. When the oil is hot, pour the corn and make sure that it will be one layer. Roast the popcorn under cover, at the end of roasting, reduce the heat.
Sweet popcorn:
Pour half of the popcorn into a bowl. Pour in M&M's and crushed pretzels. Pour over the melted chocolate and mix thoroughly.
Spicy popcorn:
Pour the rest of the popcorn into a bowl. In a frying pan without oil, fry the bacon until crispy. Add the butter and melt it. Add the rest of the ingredients, fry for 3-4 minutes. Transfer the mixture from the pan to the popcorn bowl and mix thoroughly. Serve 🙂
Enjoy!