An easy and delicious treat for your little ones. Moist chocolate cupcake topped with fluffy mascarpone cream and decorated with cute christmas sugar toppers. It's fun to let the kids decorate too 🙂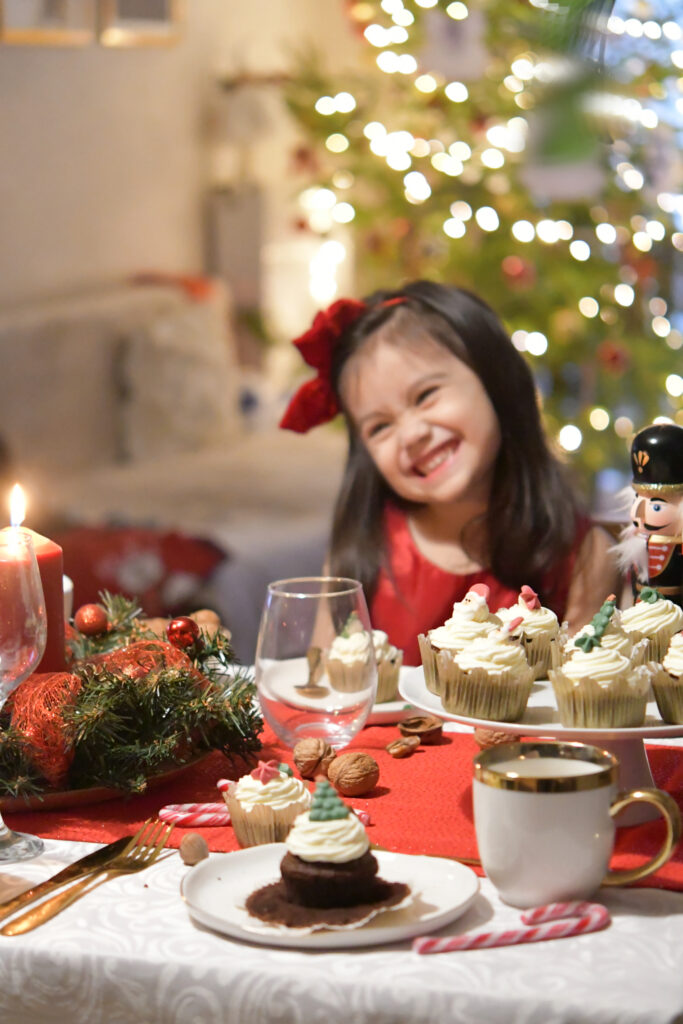 Ingredients:
Cupcakes:
2 large eggs
1 ½ cup granulated sugar
180 ml milk
90 ml oil
200 g flour
50 g cocoa powder
1 teaspoon baking powder
1 teaspoon of baking soda
Mascarpone Cream:
200 g heavy cream
250 g mascarpone
¼ cup powdered sugar
1 teaspoon vanilla extract
christmas sugar toppers, candies or sprinkles

Procedure:
Cupcakes:
Preheat the oven to 180ºC. Line a cupcake tin with paper liners. Place the eggs in a mixing bowl and mix until they form a light foam. While mixing at the highest speed of the mixer, start adding a spoonful of sugar. Add the milk and oil. Continue mixing until well combined. Sift in all the dry ingredients and gently fold into the egg mixture. Divide the batter into the prepared cupcake liners. Do not overfill. Place into the oven and bake for about 20-25 or until a toothpick inserted in the center of a cupcake comes out clean. Allow to cool.
Mascarpone cream:
Whisk the cream and powdered sugar until soft peaks form. In a small bowl, gently mix together the mascarpone cheese and vanilla. Add mascarpone to softly whipped cream and continue to whisk until the mixture thickens and firm peaks form. Be careful not to over beat or the mixture could split. Spoon frosting into a piping bag fitted with a tip desired. Pipe frosting onto cooled cupcakes. Decorate with Christmas sugar toppers 🙂
Enjoy!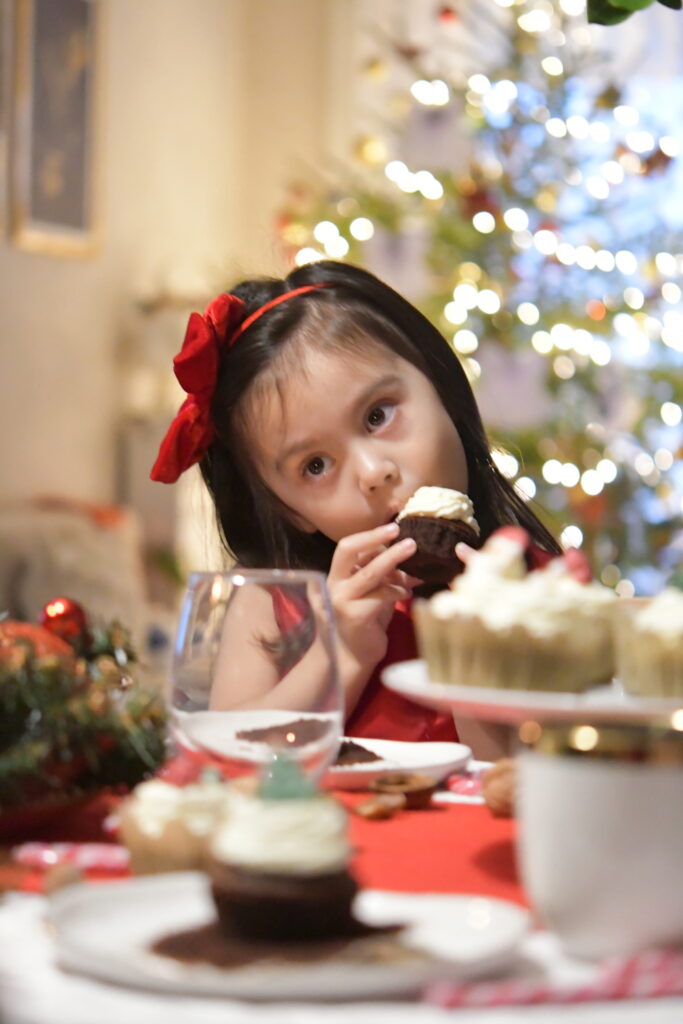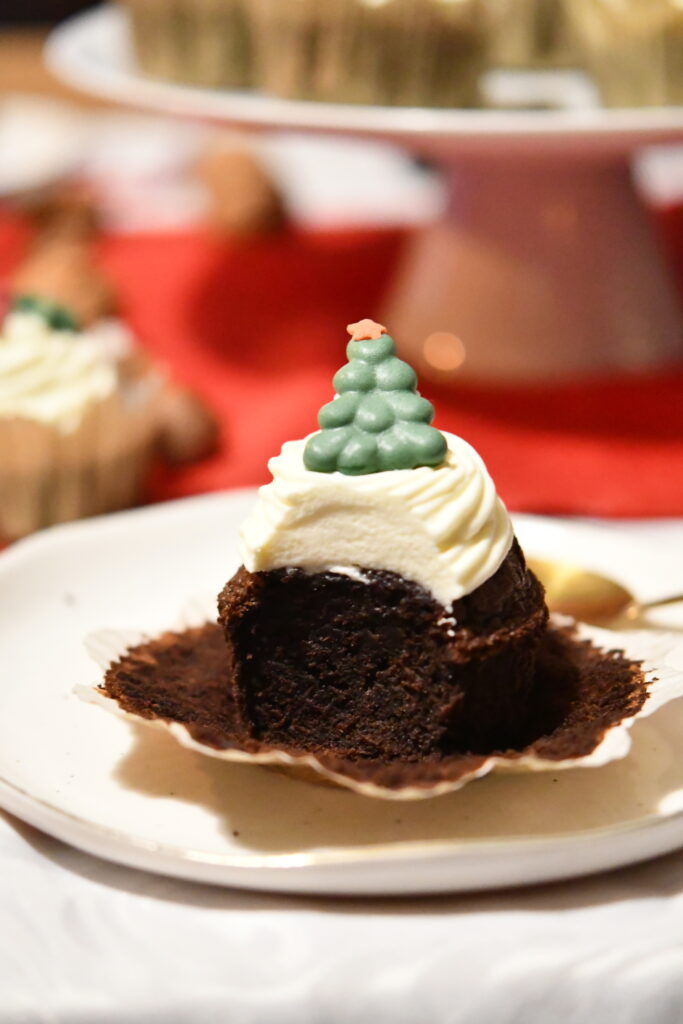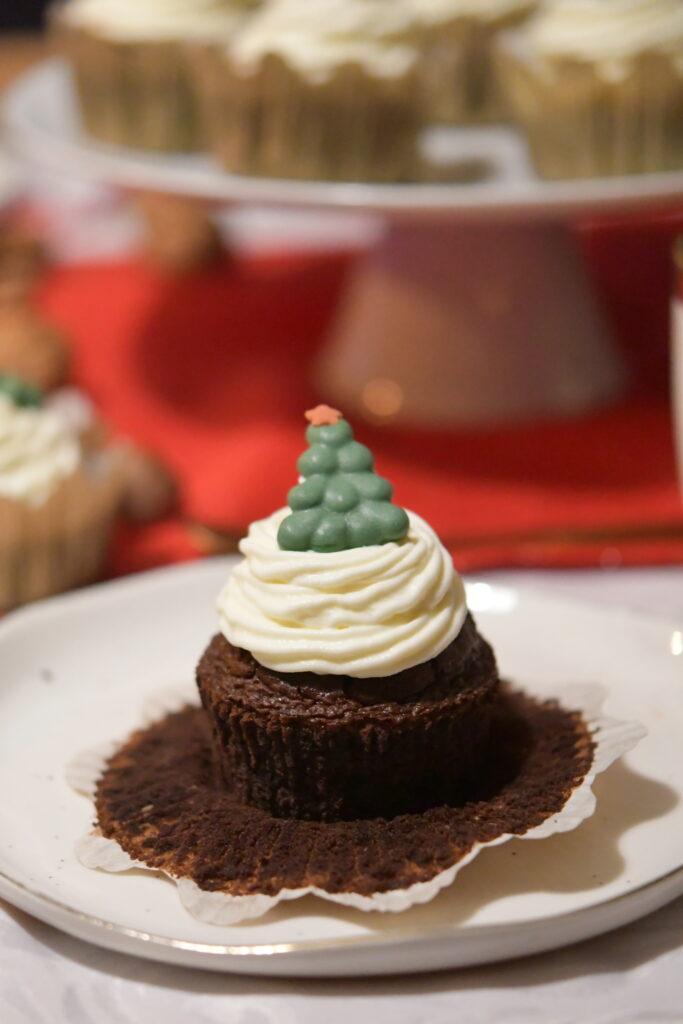 baking powder
,
cacao
,
candy
,
cream cheese
,
cream
,
creamy
,
easy recipes
,
egg
,
flour
,
milk
,
oil
,
oven
,
powdered sugar
,
soda
,
sugar
,
sweet cream
,
sweets
,
vanilla