Christmas is coming, so it is worth surprising your family members, especially your little ones, with this beautiful sweets. I present to you an idea for a meringue in the shape of a Christmas tree. The preparation is simple and the meringue is very tasty 🙂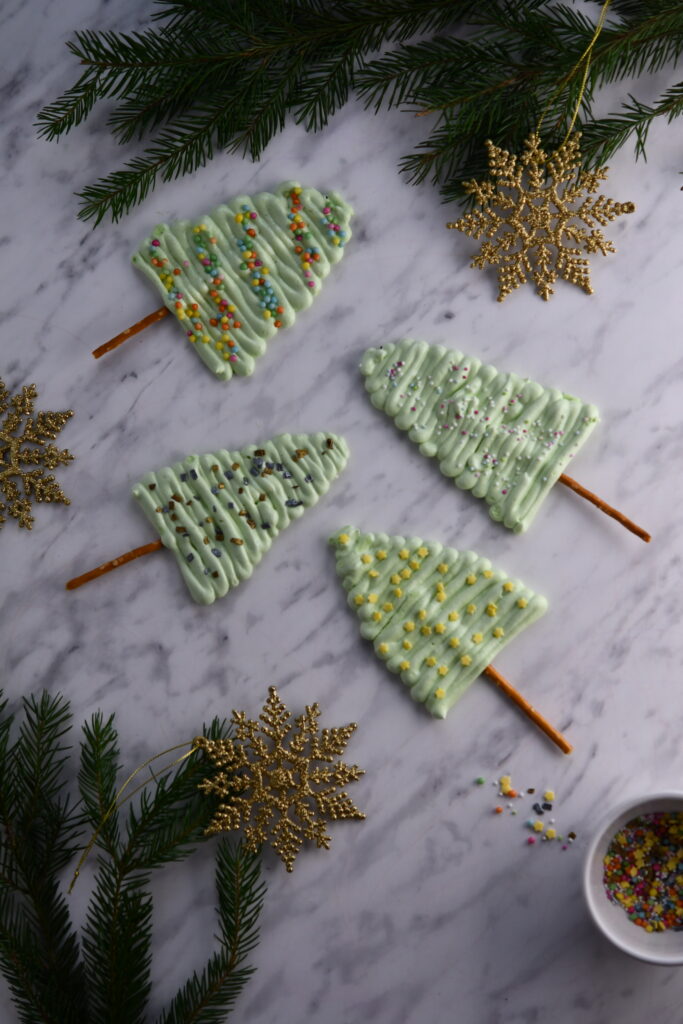 Ingredients:
2 large egg whites, at room temperature
100 g caster sugar
green gel or paste colouring
assorted sprinkles to decorate
breadsticks
Procedure:
Preheat the oven to 90°C. Place the egg whites into the mixing bowl. Mix from low speed until bubbly. Slowly increase the speed and mix for 5-10 minutes or until the egg whites form soft peaks. Add a spoonful of sugar at a time allowing the mixture to form peaks between each addition. Add the gel or colouring and keep whisking the meringue for 5-8 minutes to combine. You can tip the bowl upside down to check if it doesn't move then it is ready. Place the mixture into the piping bag. Pipe a tiny amount of the meringue into the baking paper and place the breadsticks with enough space to form a tree. Start pipe the Christmas trees into the breadsticks starting from the top. Decorate the tree with assorted sprinkles and bake for 1 hour. Remove the meringue from the oven and let it cool. You can also store in an airtight container.
Enjoy!