Champorado is a sweetened chocolate rice porridge in Philippine cuisine. It is made with sticky rice and tablea (ground cacao bean tablets) however, it can also be made with cocoa powder. Champorado can be served both warm and chilled, usually during breakfast or merienda (an afternoon light meal or snack) with milk and sugar to taste. Others enjoyed it with salted dried fish 🙂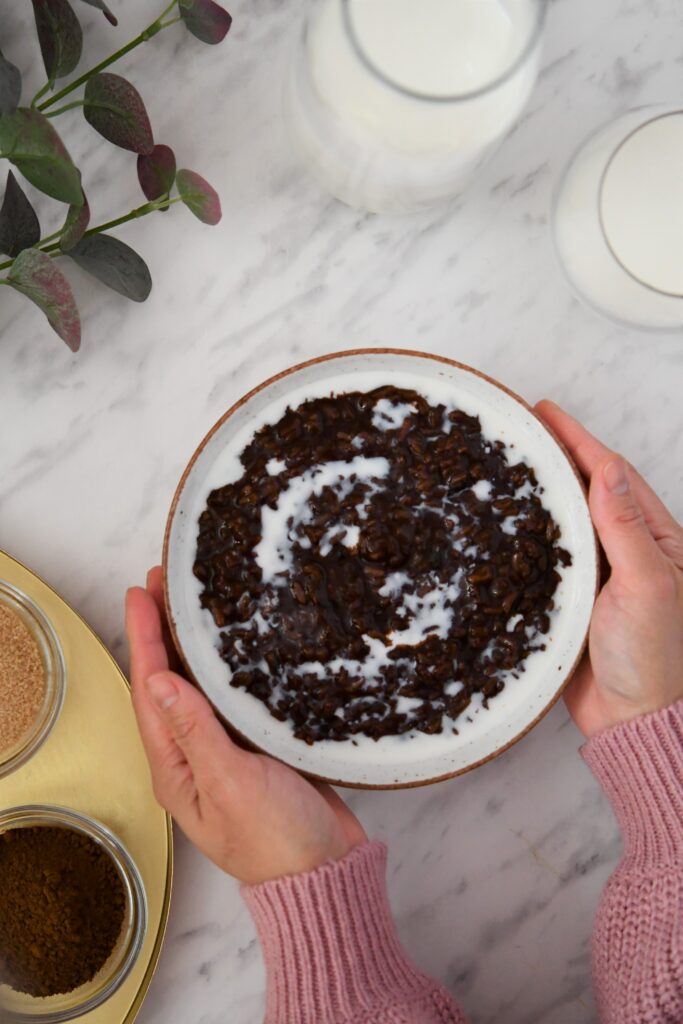 Ingredients:
1 cup glutinous rice or sticky rice, rinsed and drained
4 cups of water
½ cup cocoa powder
¼ cup brown sugar
evaporated milk
Procedure:
Put the rice and water into a pot. Set over medium-high heat and bring to a boil stirring from time to time. Reduce the heat and continue to cook for 15-20 minutes until the rice has softened and thickened. Add the cocoa powder and brown sugar. Stir to combine. Remove from the heat once desired consistency has achieved. Pour into a bowl and serve with evaporated milk. Porridge can be enjoyed both warm and chilled 🙂
Enjoy!