A very simple recipe and extremely delicious. Simple ingredients, where the main character are apples that give the dessert a delicious taste, and a flaky, sweet dough that goes perfectly with apples. Tarts taste great both hot and cold, and the taste can be further enhanced with ice cream, cream or whipped cream 🙂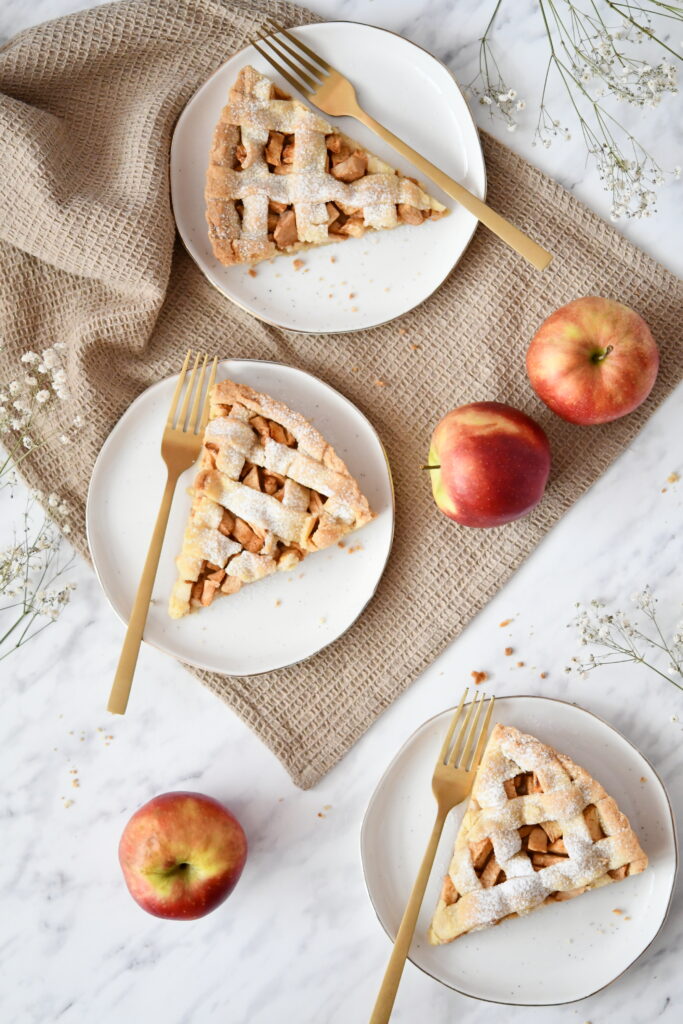 Ingredients:
300 g of wheat flour
200 g of cold butter, cut into smaller pieces
90 g of sugar
2 yolks
600 g apples, preferably slightly sour, peeled, cleaned of the seeds and cut into smaller pieces
1 teaspoon of vanilla sugar
pinch of salt
1 teaspoon of cinnamon
powdered sugar for sprinkling
Procedure:
Place the flour on the dough board and add the butter. Stir and chop with a knife. Add egg yolks, sugar, vanilla sugar, salt and chop it into smaller pieces again. Then, in a short time, knead the dough into a homogeneous mass and refrigerate for 15 minutes. After this time, remove the dough and divide it into two parts ⅓ and ⅔. Roll out the larger piece of dough and put into the tart tin, also covering the edges. Put apples on the dough and sprinkle with cinnamon. Roll out the rest of the dough and cut out lines to create a grid (you can also make your own pattern). Bake the cake at 170°C (top – bottom) for about 45 minutes. Sprinkle it with powdered sugar and enjoy a delicious cake 🙂
Enjoy!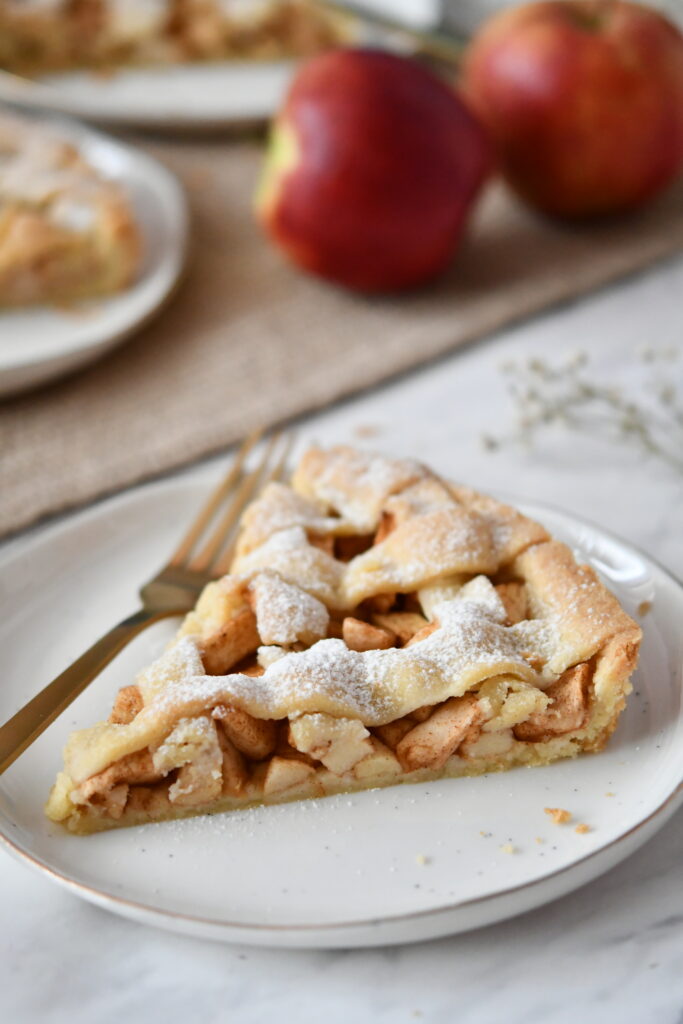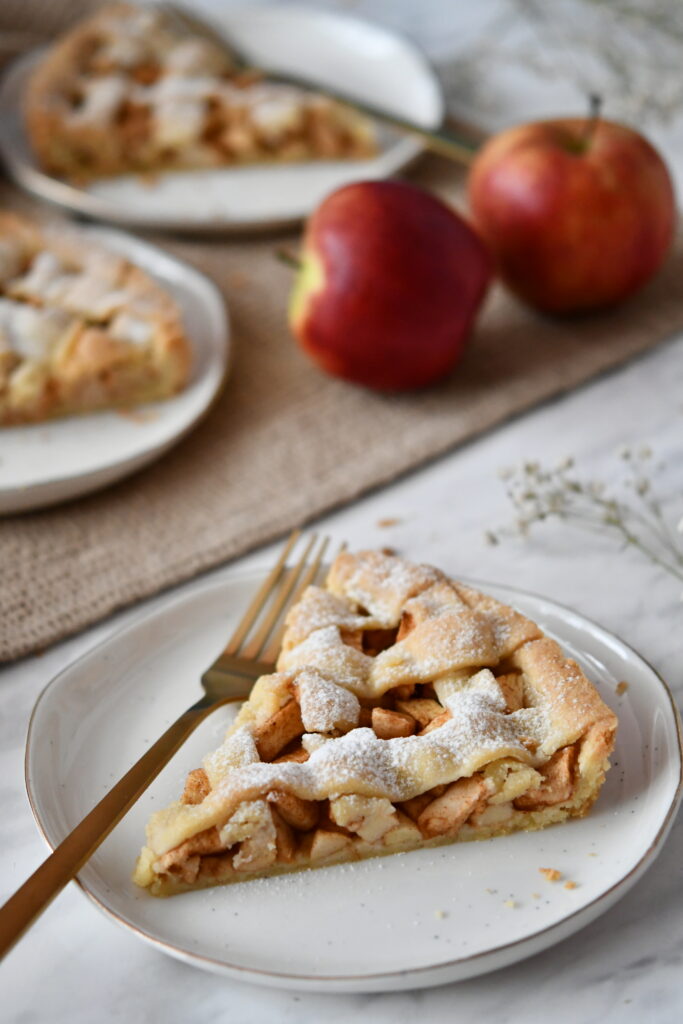 apple
,
butter
,
cinnamon
,
easy recipes
,
egg
,
flour
,
oven
,
powdered sugar
,
salt
,
sugar
,
vanilla sugar