Beef tripe soup is a very simple soup to prepare. A few basic ingredients, the right spices, and you can get a low-cost dish that is flavorful, filling and tasty. With the addition of warm bread or toasts, it makes a great dish for a special occasion or for a daily dinner 🙂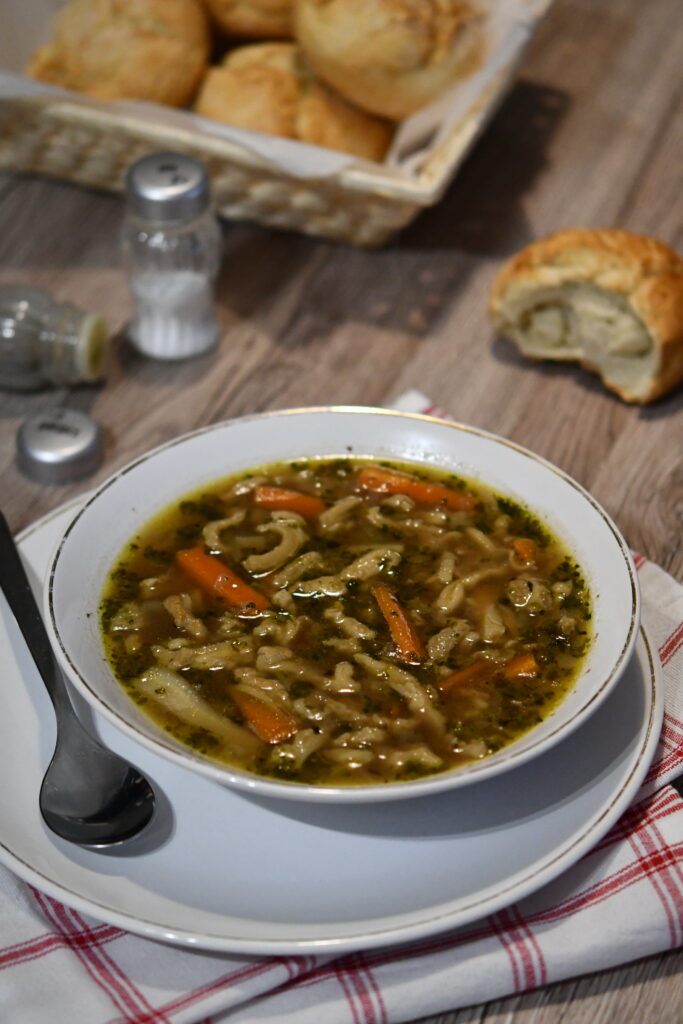 Ingredients:
500 g of beef tripe, cleaned, lightly cooked and chopped
1 l of beef broth
1 onion, diced
1 carrot, cut into strips
1 parsley, cut into strips
1 cm of ginger, peeled
2 tablespoons of butter
1 tablespoon of all-purpose liquid seasoning
1 tablespoon of marjoram
2 grains of allspice
1 bay leaf
a pinch of nutmeg
pepper to taste
Procedure:
Put the tripe in a pot of water and boil it. Cook for 3 minutes. Drain, rinse with hot water and boil again in fresh hot water. Cook for 30-40 minutes until tender. During this time, melt the butter in a pot. Add carrots, parsley, ginger and onion and cook together for 10 minutes. Pour the hot broth and add the drained tripe. Add marjoram, allspice, bay leaf, nutmeg and season with pepper. Cook together for about 15 minutes. Serve with bread 🙂
Enjoy!