Extremely easy to prepare garlic bread is a great way to make a tasty, crunchy snack. A perfect dish for a party, for breakfast, for dinner or as a delicious, aromatic snack to munch on. This dish is so simple that anyone can prepare and so tasty that everyone will like 🙂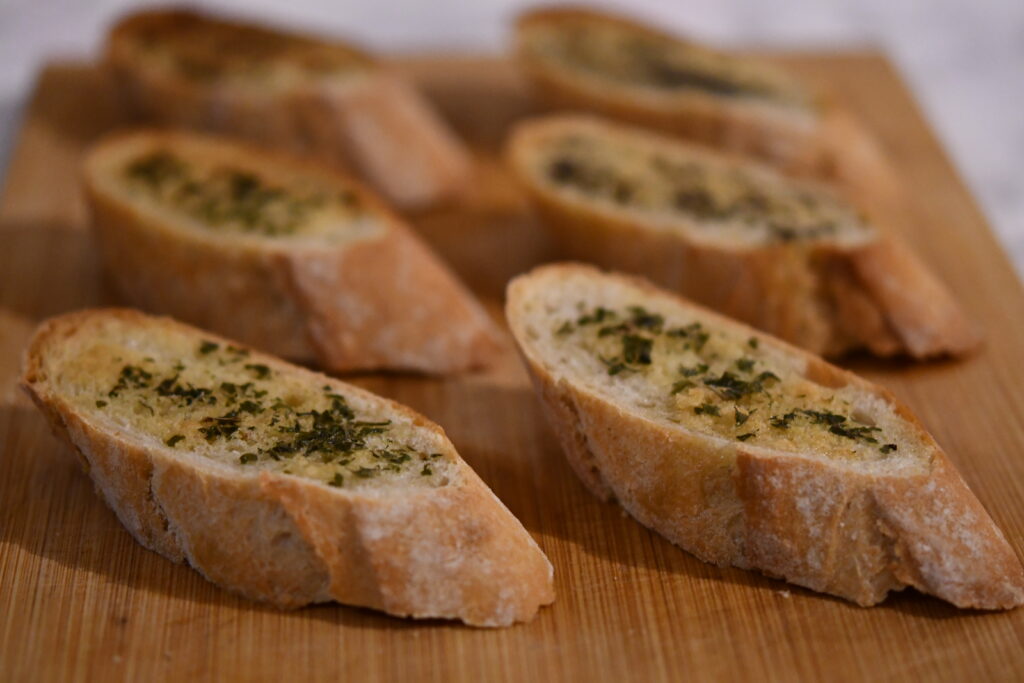 Ingredients:
1 long baguette (approx. 50 cm) or 2 short baguettes (other types of bread can also be used)
4 teaspoons of granulated garlic
4 tablespoons of butter, in room temperature
dried marjoram and dried parsley to add color
Procedure:
Mix the butter with spices by a teaspoon. Cut the baguettes into smaller slices. Brush the baguettes with a thick layer of butter and spices and place on a baking tray lined with aluminum foil. Bake for 10 minutes at 180°C until the butter is melted and the baguette skin is crispy. Serve warm 🙂
Enjoy!