Tasty, healthy, high-protein and low-calorie stew is an ideal alternative for people on a diet. The dish is very simple to prepare, it actually makes itself, it is enough to stir sometimes from time to time and add those ingredients to the pot, and very quickly makes you feel full. It tastes great both with buckwheat groats, rice, potatoes or with bread 🙂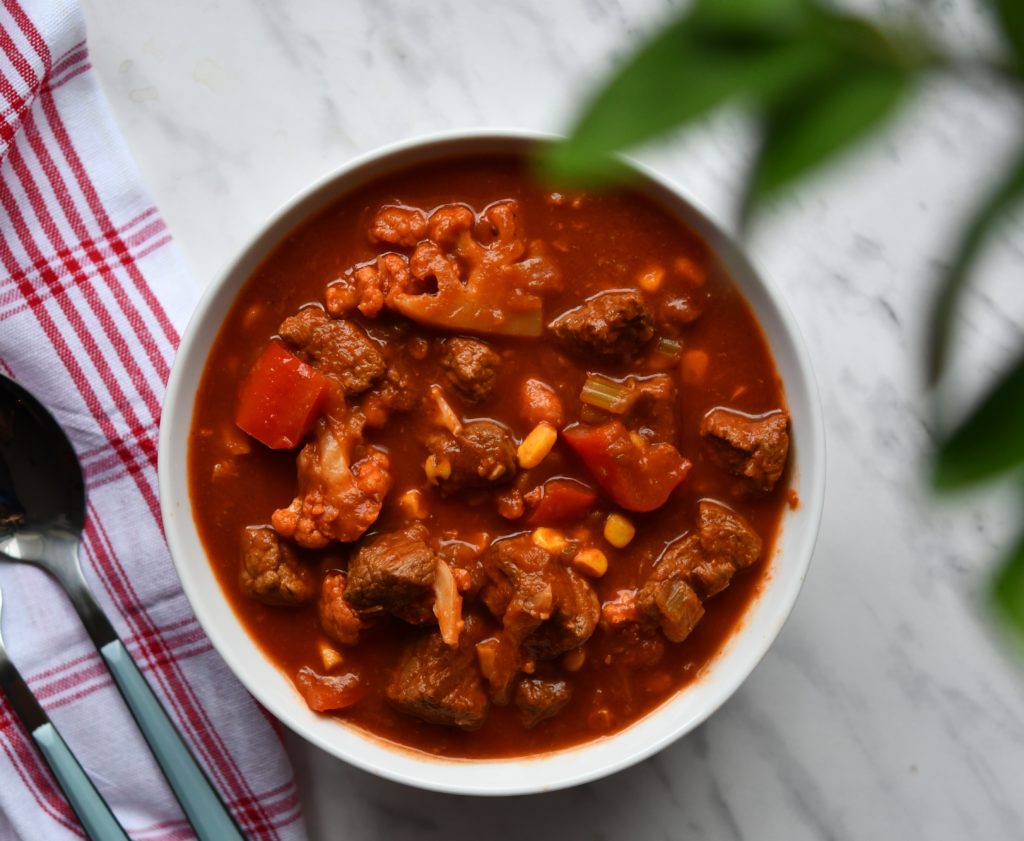 Ingredients:
1 kg of beef , cut in big cubes
2 large onions (200 g), diced
3-4 thin cubed celery stalks
3 garlic cloves, chopped
200 g cauliflower, cut into florets
300 g tomato paste
80 g canned corn
700 ml hot water
1 medium red bell pepper, cubed
salt and pepper
2 teaspoons of sweet chili pepper
half a teaspoon of hot chili pepper
1 tablespoon of butter
Procedure:
Fry the meat in butter until it changes color. Add onion, garlic, celery and fry together for a few minutes. Spice with sweet chili and hot chili peppers and pour everything with hot water (it can be boiling water). Cook under cover for one and a half hours on low heat. After this time, add the tomato paste and mix thoroughly. Add cauliflower and peppers, simmer together, covered, for another hour on low heat. At the end add corn and season with pepper and salt and cook for another 3 minutes. Serve with buckwheat groats, rice, potatoes or bread 🙂
Enjoy!