A great recipe for both holidays, occasions and an ordinary dinner. Delicious white sausage, preferably from proven ingredients, aromatic smoked bacon and a large amount of onion, all drenched in applesauce create a simple dish, and brilliant both in taste and in presentation 🙂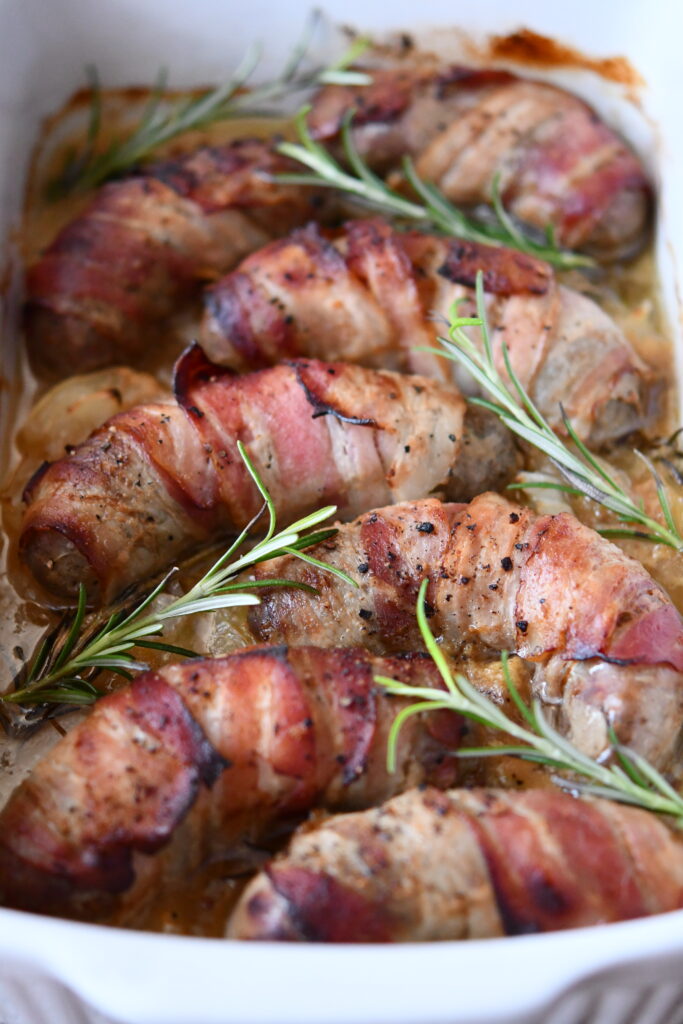 Ingredients:
1 kg of white sausage (with a lot of meat, ideally it would be homemade)
200 g of smoked bacon in slices
2 large onions, cut into crescents
1 tablespoon of your favorite mustard
¾ cup of apple juice
a few sprigs of rosemary
pepper to taste
Procedure:
Wrap the sausage in slices of bacon. Mix the apple juice with the mustard. In an ovenproof dish, spread the onion evenly. Put the bacon dipped sausage on top. Pour over the apple juice with mustard. Sprinkle with pepper and add sprigs of rosemary between the sausages. Cover the heat-resistant dish with aluminum foil and bake for 45 minutes at 160°C (hot air). After this time, remove the foil and bake for another 35-40 minutes. Serve in a heat-resistant dish 🙂
Enjoy!