Roast chicken is a classic dish. However, it is sometimes worth playing with different ingredients to get your favorite flavor. This is how I discovered a great recipe for a juicy, aromatic, extremely tasty chicken with a slightly crispy chicken skin 🙂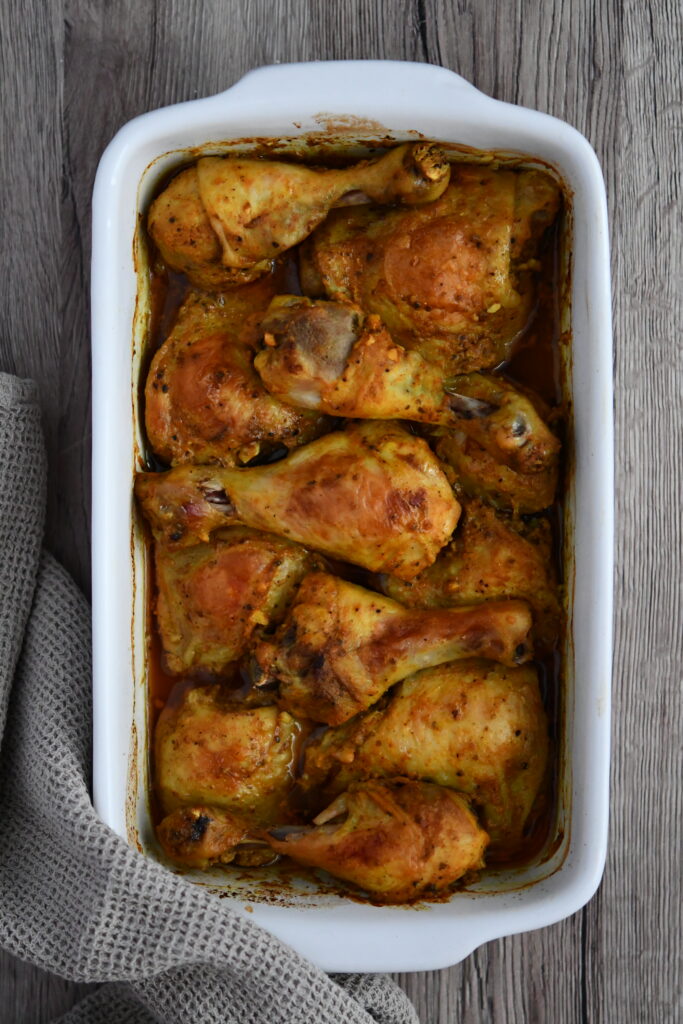 Ingredients:
1 ½ kg chicken thighs and drumsticks
100 g of your favorite mustard
juice of half lemon
4 garlic cloves, finely chopped
1 ½ teaspoon turmeric
½ teaspoon of ground ginger
1 ½ teaspoon of freshly ground pepper
2 teaspoons of sweet pepper
1 teaspoon of marjoram
½ teaspoon of salt
3 tablespoons of oil
Procedure:
Mix all the ingredients, except chicken. Thoroughly rub the whole marinade over the chicken in an ovenproof dish and refrigerate, preferably overnight. One hour before baking, take the meat out of the refrigerator. Bake, covered, in an oven preheated to 180°C (top – bottom) for about an hour. After this time, remove the cover and bake for another 20 minutes, until the chicken is nicely browned. Serve with potatoes or fries and salad 🙂
Enjoy!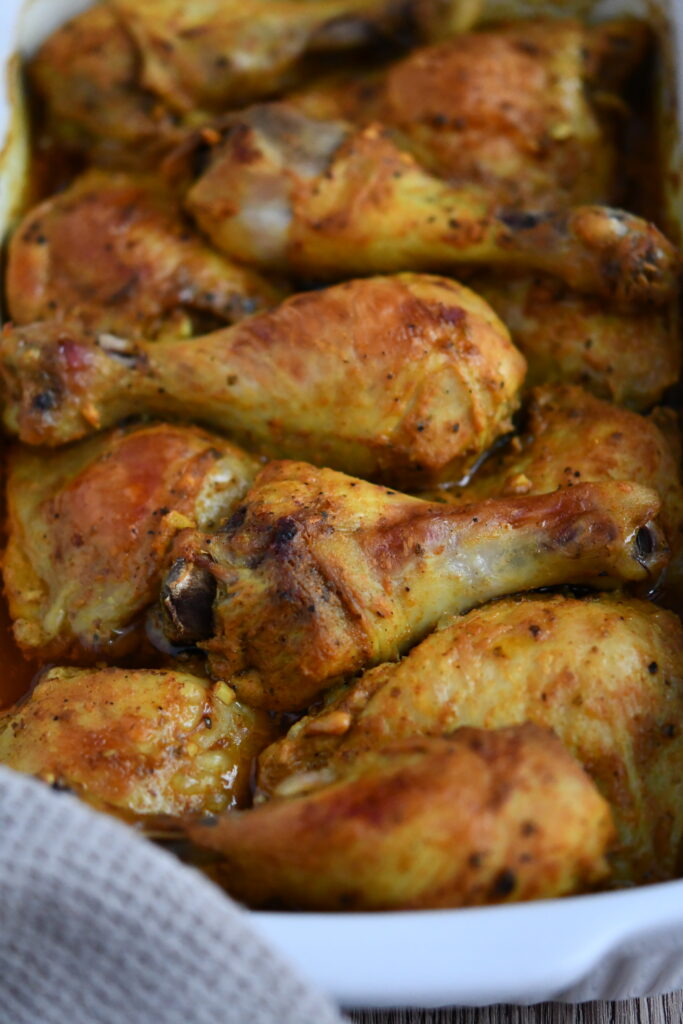 chicken legs
,
chicken
,
easy recipes
,
garlic
,
ginger
,
lemon juice
,
lemon
,
marjoram
,
mustard
,
oil
,
pepper
,
salt
,
turmeric