Bread in Polish Culture symbolizes not only food, but also prosperity. The same about rice in Philippines. Some Polish people here eating bread anytime, breakfast, lunch and dinner or even snack time. Simple ingredients, simple workmanship, and excellent taste.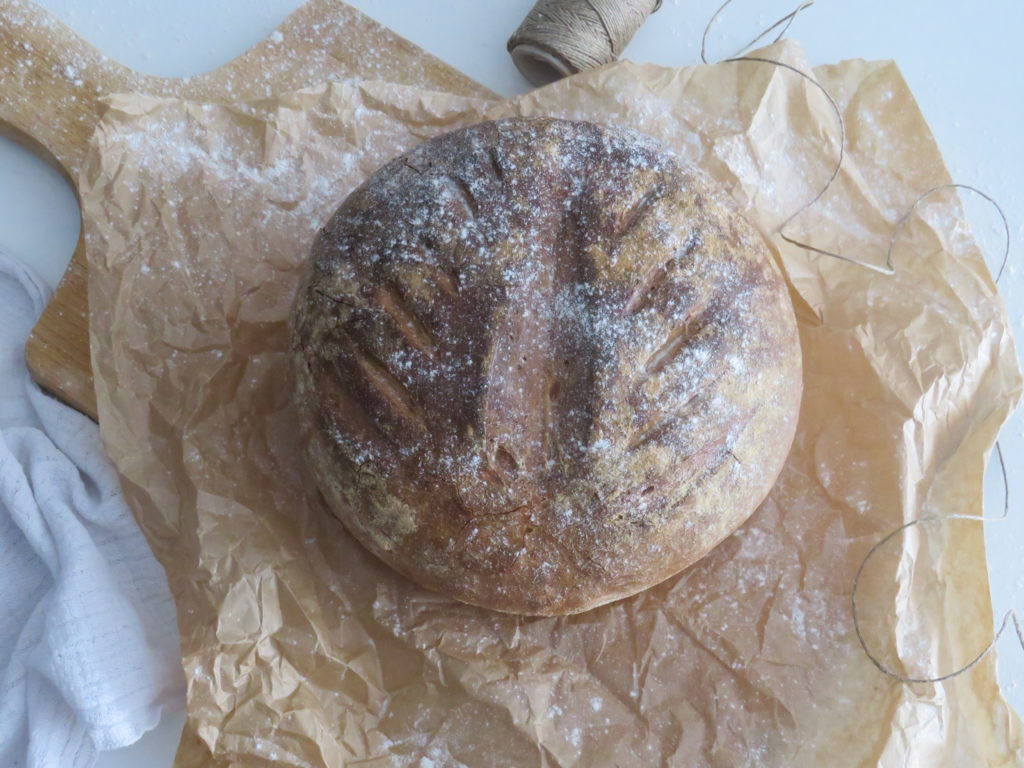 Ingredients:
2 ½ cups of flour
1 tsp dry yeast
1 tsp sugar
a pinch of salt
1 tbsp olive oil
1 cup lukewarm water
Procedure:
Sift in the flour in a big flour, add yeast, salt, sugar, olive oil and water (the order of adding ingredients is optional). Mix it for 10 minutes to make a smooth and elastic dough. Form the dough into a round shape, place to a bowl, cover with a cloth and leave it in a warm place for 1-2 hours. The dough should rise twice. After this time, put the dough into a wooden bread board to form a round shape and transfer it into a baking tray. Use a sharp knife to cut top of dough in any pattern you like. Cutting the pattern is not necessary but it can give a nice visual effect. Sprinkle the dough with flour on top, cover with a cloth and leave for an half hour in a warm place to rise. Preheat the oven to 230ºC in up / down program. Take off the cloth and put the baking tray in the oven on the middle shelf. After 10 minutes of baking, lightly spray the bread with water, this will add bread to crispiness and a nice color. The baking time is 30 minutes.
Enjoy!