Easter will not be complete without something sweets. And since everyone loves cake, here's a simple recipe that will satisfy your sweet tooth and can make your kids happy 🙂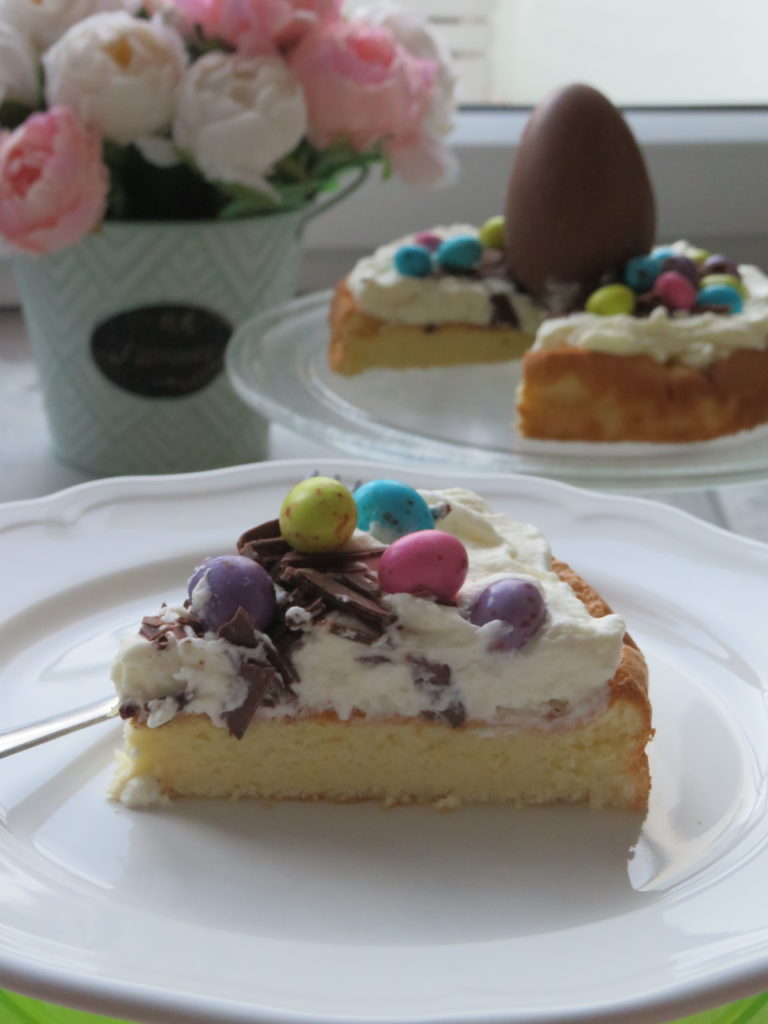 Ingredients:
3 eggs
6 tbsp granulated sugar
3 tbsp flour
Frosting:
150 g sweet cream 30% (cold)
3 tbsp powdered sugar
50 g chocolate bar (toppings)
egg chocolate candies (toppings)
Procedure:
Separate the egg white to the egg yolk and put in a two different bowls. Start mixing the egg whites from low to high until it turns white and fluffy. Add 3 tbsp of sugar and mix it again and set aside. Beat the egg yolks, add the another 3 tbsp sugar and continue mixing it until it will became pale yellow color. Sift the flour and mix until well combined. Add the egg whites and fold it together using a spatula until it turns to a soft and smooth batter. Place it to your baking pan with a baking sheet and bake it in the oven in 160ºC for 25 minutes.
Frosting:
In a bowl pour in the cream and mix until it become fluffy. Sift in powdered sugar and continue to mix it until it will become foamy. Put it in top of the cake. Decorate it with thinly chopped chocolate in the middle (like a nest) and put the egg chocolate candies.
Enjoy!