My first Easter in Poland was a lot of experience about Polish traditional foods. Żurek, different types of sausages. But what gets my attention is meat with plum inside. I was wondering how they putting plum inside. And I want share how make this. So cook with me this one of traditional Easter food. 🙂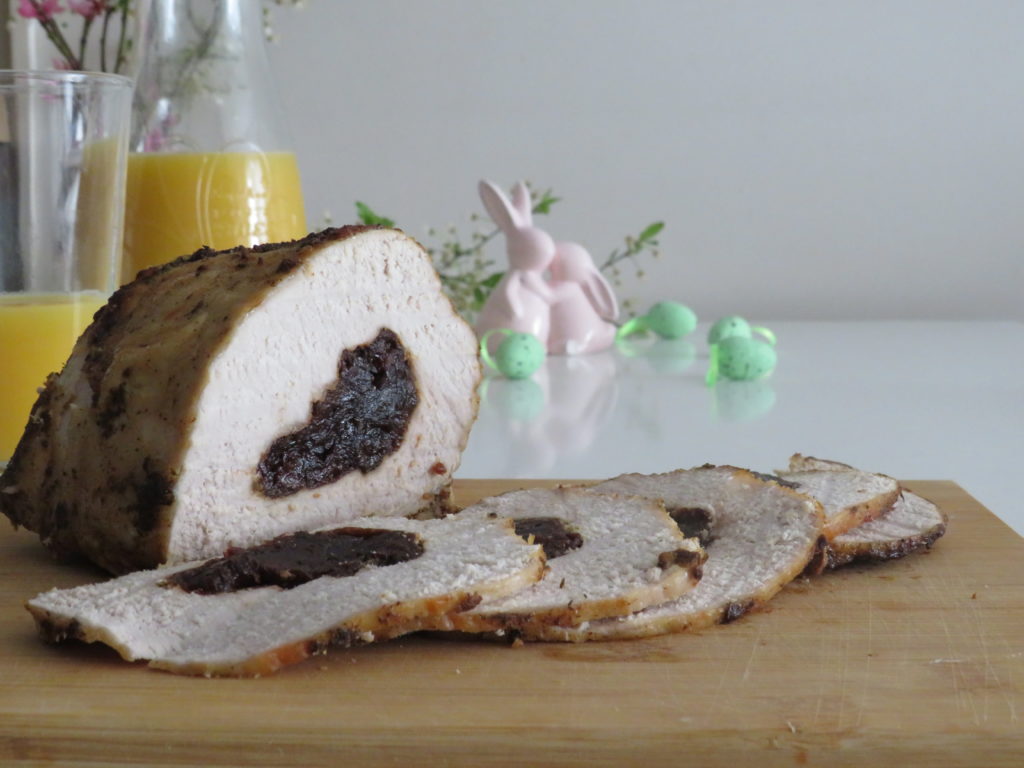 Ingredients:
700 g boneless pork loin
10 pcs dried plum
1 tbsp dried tymianek (thyme)
1 tsp universal spice (magic sarap)
1 tsp garlic powder
a pinch of chili powder (add more if you want spicy)
1 tsp sweet chili powder
2 tbsp butter
a pinch of pepper
Procedure:
Rinse fresh piece of pork and dry it with a paper towel. Using a sharp long and thin knife, insert it into the center of the meat and twist it halfway up the meat and do the same from the other side to make a "tunnel" to insert plums and set aside. Mix all spices and rub it into the meat well. Stuff strongly the meat with seedless plums and put it in the plastic oven bag. Put the butter on top of the meat, tie it well and put it in the fridge for a night.
Put the plastic oven bag with meat into a baking tray and bake in a preheated oven, heating up/down at 200ºC for about 60 minutes. Open the plastic oven bag with a little hole and leave for 15 minutes in hot air at 160ºC and leave in the oven to cool.
Cool in a sleeve and put it back in the fridge for the whole night – the pork has a delicious jelly, juicy and aromatic.
Enjoy!